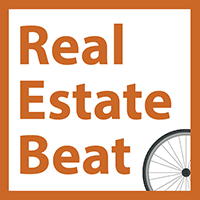 People who live on mixed-use corridors might be banned from parking their cars in nearby residential zones under a set of recommendations last week from a citizens' committee.
After one small change, the committee unanimously approved the city's proposal.
The committee, which consisted almost entirely of homeowners in residential zones, recommended that the city give its 95 neighborhood associations new powers to regulate curbside parking in their areas.
Neighborhoods would have to opt into the new permit program, and a majority of addresses in the area's residential zones would have to vote for it. Residents of buildings in adjoining mixed-use zones wouldn't get to vote.
Because any new permit system would also require anyone who uses overnight street parking within a given zone to buy an annual permit for their car (or a temporary permit for overnight guests), it's unlikely that more than the handful of neighborhoods that have clear curbside parking shortages will create such systems.
The rules would only apply inside designated parking-permit zones, which would have to include at least 200 20 contiguous block faces in residential zones — one block deep by five blocks long, for example, or two blocks deep by three blocks long.
The contiguity requirement means that if a permit district were created on the south side of a mixed-use street, a separate action and vote would likely be required to create one on the north side.
It's not yet clear how much the parking permits would cost, but the advisory committee recommended that the second parking permit issued to a given residential address should cost more than the first, and so on.
Five-person committees appointed by neighborhood associations would control various details of the program, such as the total number of permits that could be issued. They would have the option of letting people who don't live in the area's residential zones, such as residents of mixed-use corridors or employees of nearby businesses, buy permits. But this would only happen, if it does, after people who live in residential zones had been able to do so, and the total number of permits to sell could be capped.
"Revenue above cost recovery will be used to support transportation demand management and small infrastructure improvements (crosswalks, flashing beacons, etc.)."
— from a city memo describing the proposal
The advisory committee recommended that the city have the option to set permit prices high enough to cover more than the costs of administering and enforcing the permits.
"Revenue above cost recovery will be used to support transportation demand management and small infrastructure improvements (crosswalks, flashing beacons, etc.)," the city wrote in a memo describing the proposal. Transportation demand management refers to any program that reduces the likelihood that people drive, from a bike map to a free bus pass.
The advisory committee's only change to the city's proposal was to specify that TDM measures be targeted to people or areas with less money.
The city would not be able to create a parking district of its own accord; that would have to come from local residents.
The process would begin either from a formal request by a neighborhood association or from a petition "representing 50 percent of the addresses within the proposed permit area."
Once that step is reached, the neighborhood association and city staff would confirm borders of the permit zone and hold a vote to confirm it. Then the local neighborhood association would appoint a committee of between two and five members, with at least one representative of local businesses, to work with the city to create the rules for that district: the number of permits to be issued, the number to allow per address, the specific hours during which the overnight permits would be required, and how many permits if any to issue to people who live or work in nearby mixed-use zones.
The city would mail one ballot to every address in the residential zone. A permit district would be created only if at least half of ballots are returned, and only if a simple majority vote in favor.
After a district is created, nearby blocks could use the same voting process to expand it.
By handing some authority over parking to the neighborhood associations, the city would be giving more quasi-governmental authority to these locally based nonprofits than it has before. Though the city pays for neighborhood coalition staff to support neighborhood associations and regulates some aspects of their governance, neighborhood associations don't typically have direct policymaking authority.
As described so far, parking permits wouldn't be transferrable, which means that if you live in a residential zone and don't park a car in the street, you wouldn't be able to sell that curbside spot to someone else who wants it.
The plan includes a few measures intended to help low-income people who may have less ability to choose whether or not they live in a parking-scarce area.
Residents of government-recongized "low-income housing" within 250 feet of a permit district would get first priority in the "second round" of permit sales that would let people who don't live in the permit district buy in.
As for the permit sales, the city says, "Discounts will be offered to individuals with a demonstrated financial hardship."
There is also a measure for people with disabilities: any vehicle with a Disabled Person Parking Permit wouldn't count against the cap on the number of permits.
Tony Jordan, who created the Portland Shoupistas group to advocate for more a demand-based parking system in Portland, called it "a very smart recommendation has been passed out of this committee by consensus."
Jordan highlighted in particular the possibility of charging more than the minimum for parking permits.
Jordan's hope is that tighter parking permit rules will lead to less neighborhood resistance to new development and less pressure on the city to institute parking minimums.
Correction 12/7: An earlier version of this post overstated the minimum size of a residential parking permit district, and at one point accidentally used "residential street" where "mixed-use street" was intended.
— Michael Andersen, (503) 333-7824 – michael@bikeportland.org