Thursday, August 6th, 2015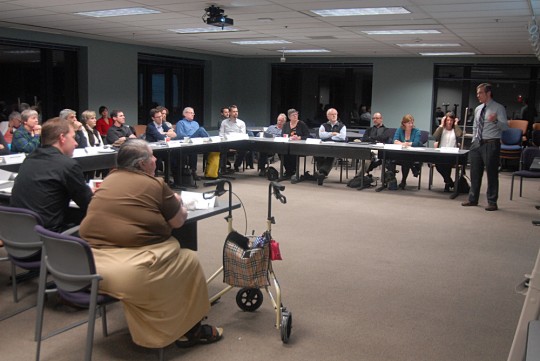 Portland Bureau of Transportation planner Grant Morehead discusses parking policies with the city's Centers and Corridors parking stakeholder committee.
(Photos: M.Andersen and J.Maus/BikePortland)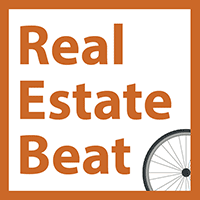 Central-city apartment dwellers might want to start looking into that whole car-free thing pretty soon.
An advisory committee composed almost entirely of residents of residential zones gave a general thumbs-up Wednesday night to a city proposal that could let residents of residential zones vote to prevent people who live on commercial streets from buying overnight parking permits in their neighborhoods.
Because most of Portland's commercial main streets are zoned for mixed-use or employment, the proposed parking permit system — which would also charge residential permit holders a yet-to-be determined monthly or annual fee for curbside parking — would effectively let residents just off of commercial corridors remove curbside parking rights from residents of most nearby multifamily buildings.
The city's idea is that such a system would lead developers of buildings on commercial corridors to include more on-site auto parking in their new buildings, or else to market their buildings more successfully to car-free residents.