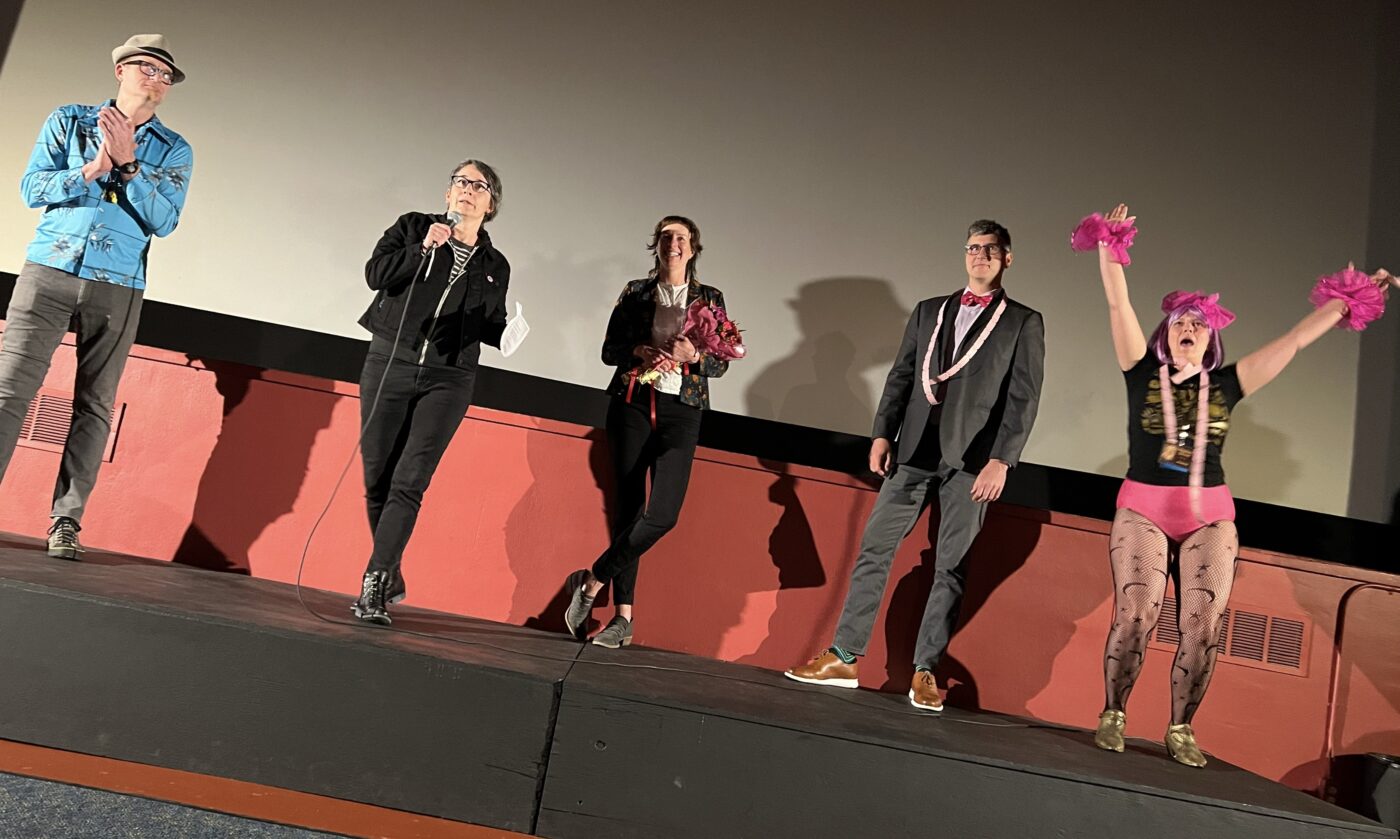 A huge crowd packed into Cinema 21 in northwest Portland last night to bid adieu to Ayleen Crotty as producer, founder, and owner of Filmed By Bike. As she shared in a recent episode of our podcast, Ayleen is stepping down and has put her festival up for sale.
Crotty launched this celebration of bike films in 2002 as a way to raise money for the annual Multnomah County Bike Fair and over the past 21 years it has grown into a major institution that travels the country and features films from all over the world. Last night's event revealed another very special attribute of this event: how it has provided a place for our community to gather and appreciate cycling on the big screen in all its beautiful manifestations.
It was so cool to see such a big crowd, including many of the old guard bike scene who were around in the early years. The merch sale line was a blur, dozens lined up for popcorn and drinks.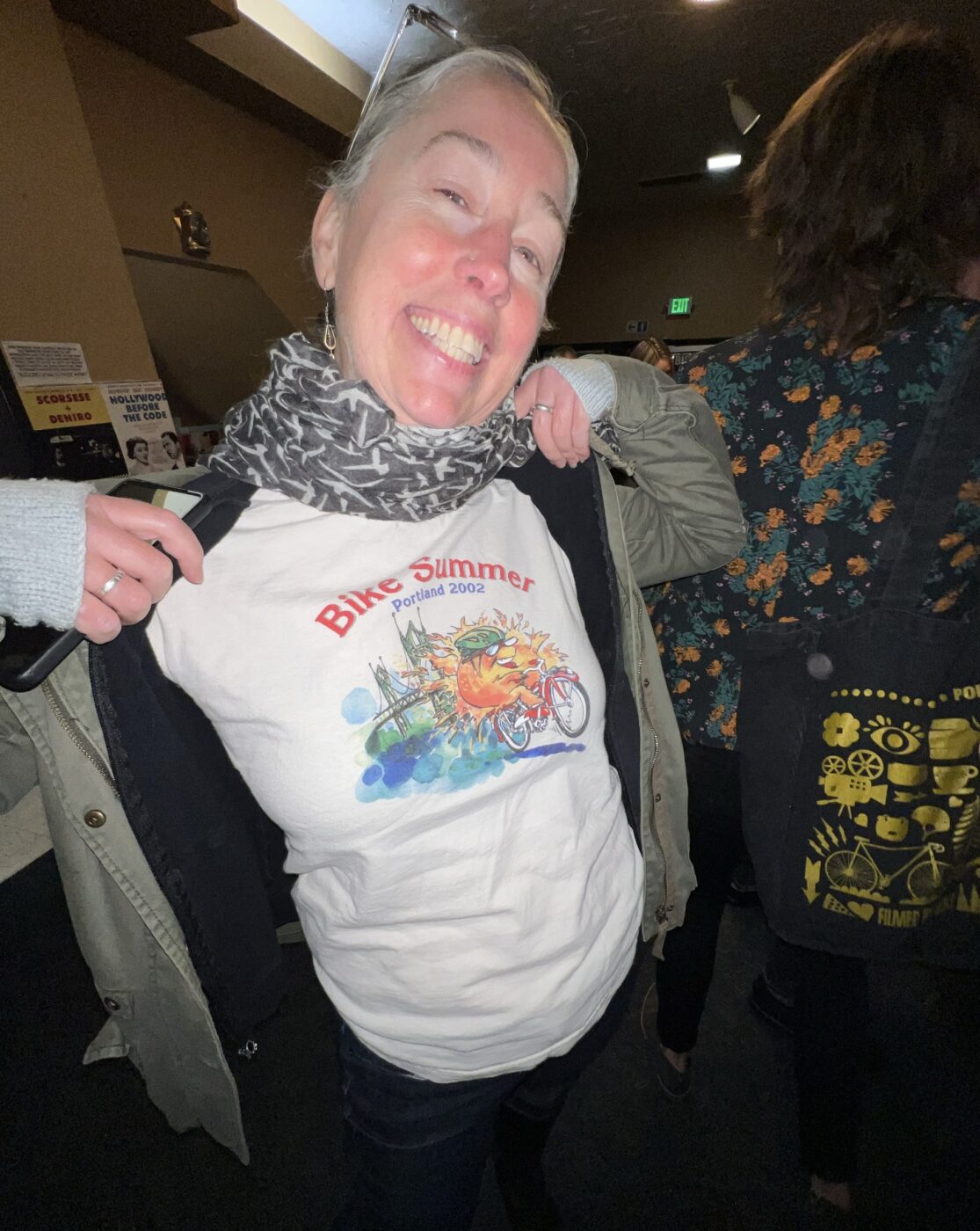 Standing on stage to uproarious applause and whoops, Crotty told us she waded through 850 films to find the gems in the Greatest Hits screening.
"The first year of Filmed By Bike we were hoping for 30 people and we ended up having 60 people," Crotty shared. "We had standing room only and we had people buying tickets, knowing they weren't even going to be able to see the screen. They were just excited to be there, to be a part of the movement. This was early 2000s of Portland's bike culture. We just wanted to share space and hold space with other people who understood our crazy passion for riding around on bikes and having fun.
And here we are 21 years later!"
The films were an excellent compilation of humor, adventure, artistry, and personal stories that created a fitting retrospective.
"And now it's time for me to step aside," Crotty said, standing on the stage for the last time. "I'm really excited to see what the next person or the next group does with this movement and where they can take it."
When the lights came back on, Crotty was emotional as she walked back up the aisle toward the exits, stopping for appreciative high-fives along the way.
Portland is forever a better place because of Crotty and Filmed By Bike (which is just one of her many contributions to our community). If we're lucky, the festival will ride on with just as much inspiring and creating verve as Crotty has infused it with for the past two decades. Her dedication to this event and her gift for mixing music and film to create a fun atmosphere, will be greatly missed.
Thank you Ayleen!