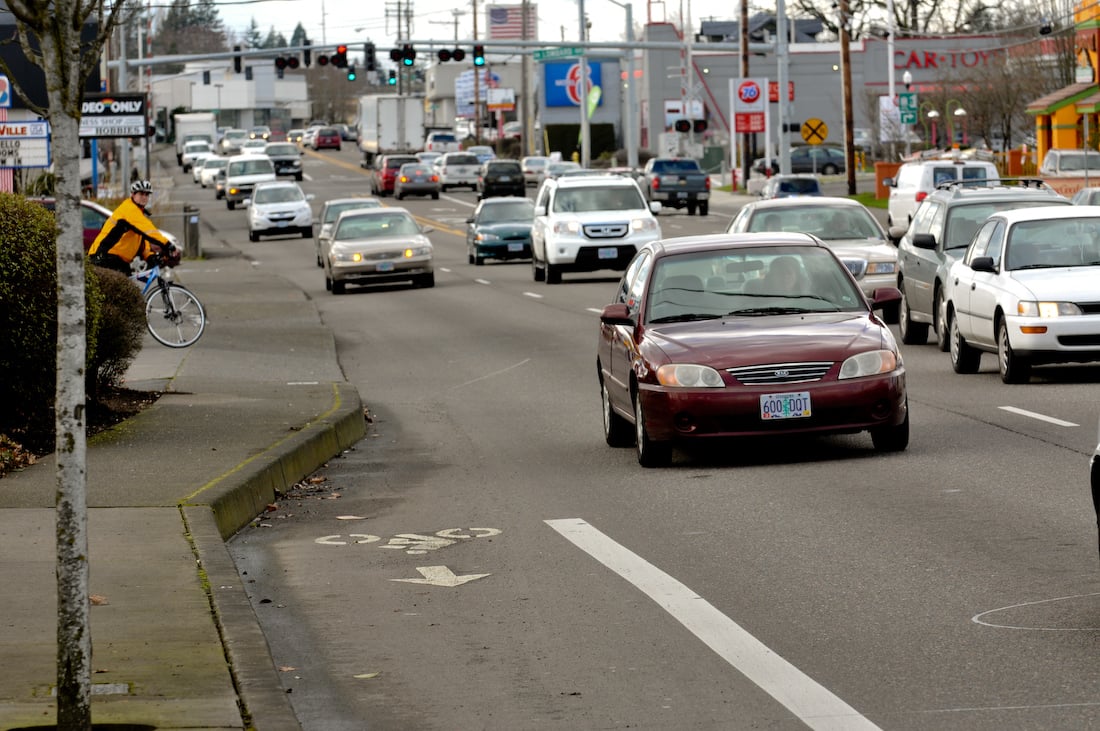 Washington County is growing fast. So too will a host of other problems (congestion, bad air, obesity, social isolation, injury and death) if they don't encourage more people to stop driving. With wide roads that have ample right-of-way up for grabs, there's vast potential on the west side of our region to make transit better.
But before people can ride transit, they have to get to it. That's where the county's First and Last Mile project comes in.
First and Last Mile is a Washington County planning effort that started a year ago. It aims to inform a forthcoming report that will, "identify a range of potential projects, programs and policies that would support more people to use transit for everyday trips."
Currently about 600,000 people live in Washington County and it's one of the fastest growing parts of the state with one resident and 1.3 new jobs coming to the area every hour in 2017. Unfortunately, only a precious few of them — less than 4% — use transit to get to work.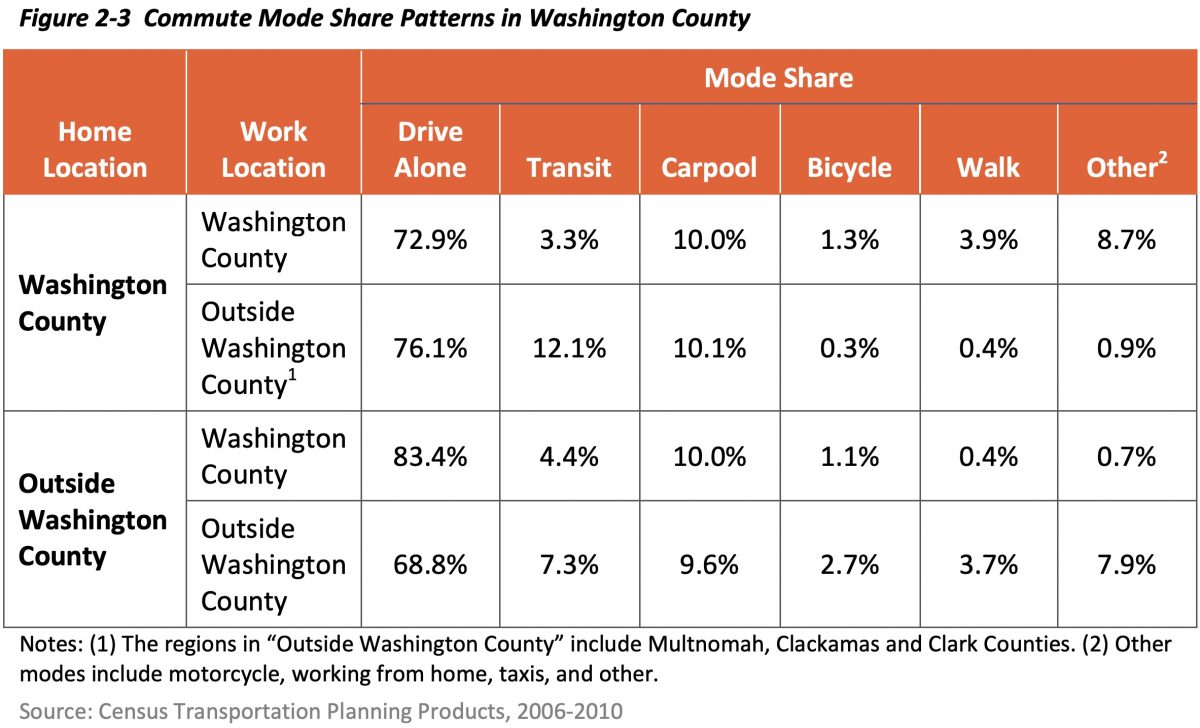 Through First and Last Mile, Washington County staff have been assessing the situation and reaching out to the community to find out what type of new programs, policies and projects might get more people to get out of their cars and onto bikes, scooters, their feet, and ultimately, the bus (or light rail).
One of the policies on the project website mentions "slow speed networks" which would be streets where bicycle and scooter riders would feel more comfortable sharing the road with drivers. That's hard to imagine if you've ever tried to use Washington County's high-speed arterials. The project website also has many ideas about how to encourage alternatives to driving; but there's not much on how to actively discourage car use.
By Washington County's own estimates, in order to meet their climate and transportation goals, they must triple transit use in the next 20 years. The evolution of car culture is already so advanced in the county that it will likely take much more than soft encouragement to get people to change behaviors.
If you use roads in Washington County, I strongly suggest you check out the online open house and share your feedback. They plan to wrap up the comment period and planning by the end of this year.
(NOTE: I'll be in Washington County tomorrow (10/30) to check in on WashCo Bikes and will definitely be checking out other stuff along the way. Stay tuned for a report!)
— Jonathan Maus: (503) 706-8804, @jonathan_maus on Twitter and jonathan@bikeportland.org
— Get our headlines delivered to your inbox.
— Support this independent community media outlet with a one-time contribution or monthly subscription.