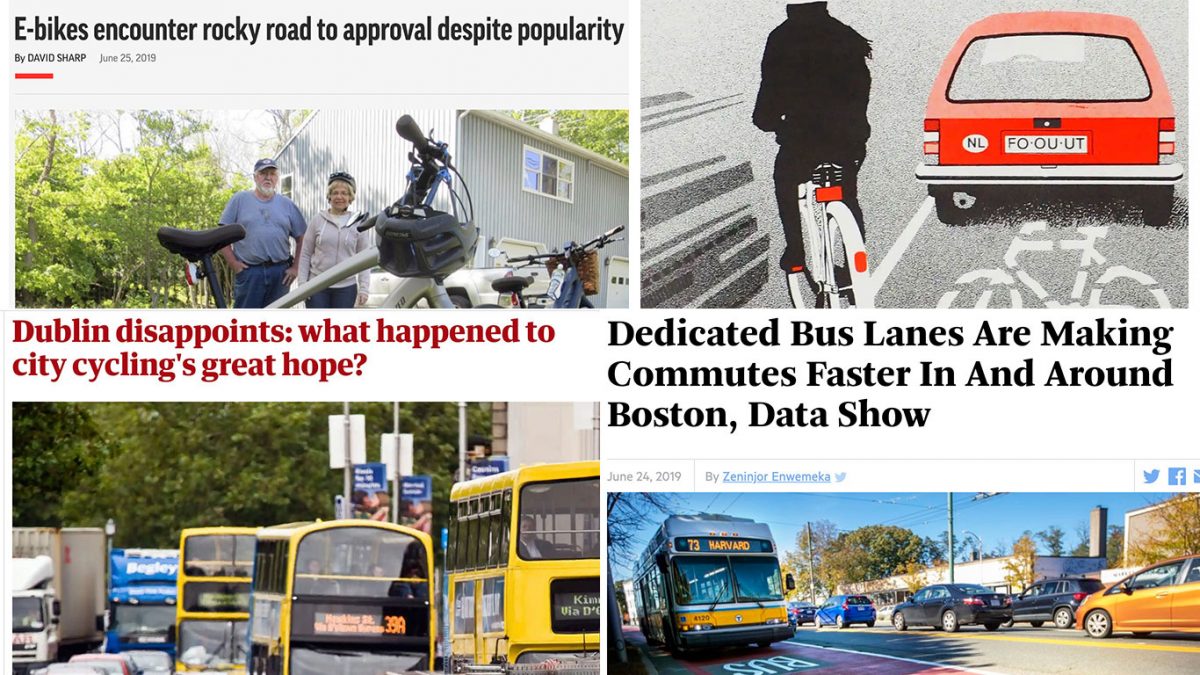 This week's Monday Roundup is sponsored by Rack Attack.
Here are the most noteworthy stories we came across in the past seven days…

Danish secrets revealed: A new resource launched by the Cycling Embassy of Denmark and Union Cycliste Internationale is a treasure map and advocacy arsenal of Danish solutions to cycling and urban planning challenges.
Carfree politics: A shift to the right in Madrid's politics has produced ominous clouds over the city's recent ban on cars in its city center. Clean air and healthy cities shouldn't be partisan!
It works in Boston: Given that Portland is doing essentially the same thing, the success of Boston's bus-only lanes is worth paying attention to.
Bread by bike: Portland has its share of bike-based businesses; but I've yet to hear about anyone like this Oakland baker who makes and then takes bread to customers on two-wheels.
Dublin's downfall: There might be lessons for Portland in this story about how Dublin's once lofty biking goals and plans have stymied since a 2013 economic downturn and a few controversial projects.
Propaganda for the win: Anti-car sentiment isn't just a given in Dutch culture, it was nurtured in part by 50 years of activism stoked by artwork and posters that helped people visualize the terrible consequences of car abuse.
Kids know: About the only unbiased, truthful source of information we can rely on these days is our kids. Thankfully The War on Cars podcast asked a few of them how their lives are constrained by car-dominated streets and cities.
Car parking isn't green: This same article about Seattle's massive new parking garages could have been written about Portland.
E-bike regs not keeping up: We finally find a way to get more Americans on bikes and now outdated regulations are keeping people from using them to their full potential. America. Sigh.
Tweet of the Week: Archival footage of altercation between a driver and safe streets activists in Amsterdam:
https://twitter.com/notjustbikes/status/1144351266144997377
— Jonathan Maus: (503) 706-8804, @jonathan_maus on Twitter and jonathan@bikeportland.org
Never miss a story. Sign-up for the daily BP Headlines email.
BikePortland needs your support.