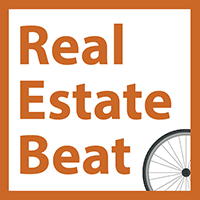 Oregon just got some powerful new voices in support of ending the state's unusual ban on a type of zoning designed to preserve income-diverse neighborhoods.
It's a development that could slowly add up to a significant number of new apartments and condos in bikeable, walkable parts of Portland being set aside for lower or middle-income people.
The news was reported late Wednesday by The Oregonian, whose reporter Denis Theriault covered a state Senate hearing in Salem about "inclusionary zoning," as the policy is known.
Prominent builders and a lobbyist for Oregon real estate agents offered qualified support for lifting the state's 17-year-old ban on setting housing requirements, also known as inclusionary zoning. Traditionally, those industries have opposed the idea. …

The shift on inclusionary zoning comes months after a similar measure died in the Senate despite passing the House with strong support. It's even more notable because the new measure up for debate goes beyond the previous bill by adding the state's rental market.

Democrats and advocates, who've made addressing Oregon's housing crisis a top priority this year, credit a steady drumbeat of stories and statistics meant to illustrate how serious conditions have become. House Democrats are set to preview a major relief package Thursday.
As Theriault notes, the similar bill that unexpectedly failed in the state Senate last year was significantly weaker than the new one: it didn't include anything to allow the restriction of rental prices, only the prices of initial sales.
"The fact that it's more powerful gives it more energy, especially from our end," Justin Buri, executive director of the Community Alliance of Tenants, said Thursday. "It doesn't leave out — in Oregon I think it's 43 percent of the population rents. … I think the homebuilders and Realtors are starting to see the writing on the wall and are going to come around."
If state legislators approve the inclusionary zoning bill in their short legislative session that begins Feb. 1, city councils or other local authorities will need to act to bring the policies into effect. Even then, the policies will only affect newly constructed buildings in parts of the city that have been zoned as such. In the last 10 years, new units in Multnomah County have added up to about 10 percent of its total housing stock. Under the proposed law, no more than 30 percent of those new units could be price-controlled and income-restricted.
Even backers of the measure, like CAT and OPAL Environmental Justice Oregon, have said it's a partial measure that can't solve the region's housing crisis, which saw average multifamily rents across the metro area rise $1,200 last year alone. Over the last 10 years, Multnomah County's population has grown 79 percent faster than its housing supply.
But backers say an inclusionary zoning law would help — especially as a way to keep income diversity into the most desirable neighborhoods. At least for now, many of those neighborhoods are the ones that offer the best biking, walking and public transit.
"In Milwaukie, as soon as the Orange Line came in, we were starting to hear about evictions and rent increases," Buri said. "It's the most vulnerable people who need that access the most."
CAT is also expecting to support a separate bill in the works from state Rep. Alissa Keny-Guyer (D-Portland) that might require landlords to give reasons for eviction and require more advance notice for rent increases.
As reported by Theriault, the development firm Gerding Edlen, the Oregon Association of Realtors and developer Dike Dame of Williams and Dame all spoke in tentative favor of lifting the inclusionary zoning ban as long as it also included offsetting incentives that could make development cheaper.
Dike Dame, whose firm helped build Portland's Pearl and South Waterfront districts, said he welcomed the bill because developers have "an obligation" to help tackle housing prices.

He also mentioned San Francisco — but as a place where families can't afford to live and as an example he's worried Portland is following.

"We don't want to be that," he said.

But Dame also said he appreciated incentives in the bill that would let local governments offer height and density bonuses, fee waivers and speedier permits and applications.

"If there's something you can get back," he said, "it's all about math."
If this passes in Salem, expect those devilish details to become a major focus for Portland during the April council and mayoral elections and over the next year.
"Portland is getting itself ready to implement some sort of inclusionary zoning program once the state gives the green light," OPAL Deputy Director Vivian Satterfield said Thursday. "Our leaders are ready to continue testing the waters of what's possible and what's legal."
That's her takeaway from the appearance of Gerding Edlen and Williams and Dame at Salem's hearing.
"I ask myself all the time: is it too little, too late?" she added. "But at this point we need every tool in the toolbox. That's been the refrain from the beginning."
— Michael Andersen, (503) 333-7824 – michael@bikeportland.org
We're looking for a corporate sponsor to help fund the Real Estate Beat. Please contact Jonathan Maus jonathan@bikeportland.org for info. You can sign up to get an email of Real Estate Beat posts (and nothing else) here, or read past installments here.