Do I hear $15?
Are you looking for a good deal on a used bike? Did you you get your bike stolen but gave up on finding it or had no way to prove it was yours? You might want to check the listings at GovDeals.com. That's the online marketplace that has just inked a deal with the Portland Police Bureau to sell unclaimed property.
There are currently 59 items listed for sale and 11 of them are bicycles. Auctions last about a month and bids start at just $10.00.
Among such items as jewelry, art, computers, and tools, there are some pretty high-end bikes available. These bikes were recovered by the PPB but if their rightful owners could not be tracked down, they are now offered up to highest bidder.
Here are a few more of the bikes currently listed…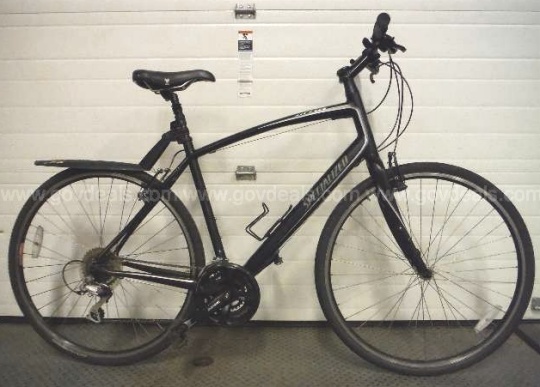 What makes purchasing a bike through this site even more interesting is that all process go into the City of Portland's General Fund. That means, in a round-about way, your purchase could go toward transportation-related improvements!
And in case you were wondering, the PPB does make an honest effort to find the owners of stolen bicycles. However, you must remember to document all the key information like serial number, custom parts, and so on. Better yet, take a bunch of photos and keep them handy. For more on the PPB and bike theft, check out their recent video we highlighted this past summer.
See all of the PPB's current listings here.