Julie Campoli's mission is to convince the world that Portland is, more or less, right.
In her books, Campoli makes the case that density is desirable, mixed-use neighborhoods are the best ones, and designing streets for walking and biking is good for everyone — even if it reduces auto travel speed and volume, because it'll foster proximity which is key to healthy behaviors. Free auto parking, on the other hand, hurts the economy by making proximity expensive.
For Portlanders (not to mention BikePortlanders) things were reaching dangerously high levels of self-reinforcement. So in advance of her free talk tomorrow in inner Northwest Portland, The Real Estate Beat decided to ask Campoli about six reasons her arguments might be wrong.
Here's what she said.
Your new book Made for Walking opens with the story of the Hurst family who live north of Vancouver, Wash, and drive 627 miles a week among them to get to work and school. Do you know why they choose to live in Venersborg despite the drive? Does their choice have any lessons for us?
According to Darcy, they live in Venersborg because they love the quiet rural setting. Many people just feel happier living in the country, and like the Hursts, are willing to make sacrifices to be there. But there are also a large number who would like more attractive urban options, including the Houston family I wrote about, who is in the process of relocating to a walkable town in New Hampshire. Perhaps the lesson is that if we build it, they will come, but certainly not everyone.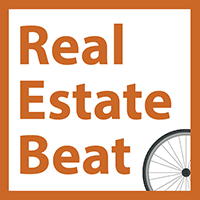 The book talks about the many social costs of mandatory auto parking and showers Portland with praise for not requiring it in buildings near transit stops. Sorry — we just changed that. Apartments were popping up everywhere and the neighbors were furious. What were we supposed to do?
You are not alone. Boston is experiencing the same backlash. Keep plugging along and expect that there will be growing pains in a transition that will take a long time.
You devote a chapter to the Pearl. For a lot of people here, that's code for "neighborhood I can't afford." Or for poor folks, "even longer waiting lists than usual." Can walkable urbanism ever be affordable to the working class?
My purpose was to show a range of dense urban neighborhoods in different regions of the country. The Pearl is a great example of how to create a new urban neighborhood by extending the existing street grid onto vacant industrial land. The message is not that the Pearl model should be applied across the Portland metro region. It's just one way to build a walkable neighborhood. Keeping housing in the affordable range as neighborhoods improve is always a challenge but some cities have made inroads. The Cambridge example in the book features a large equity housing development that maintained the socioeconomic diversity of a neighborhood that has been trending upscale.
Campoli.
Many, many people prefer not to share walls or yards with neighbors. Is there a place for them in your ideal city?
Yes, the latest Realtor surveys confirm that while most Americans still want a single family home, they are willing to live in a smaller one if it's in a convenient neighborhood. In order for the neighborhood to be "convenient" meaning it has stores and some transit, the parcels must be small so that densities remain above 7 units per acre. Backyard granny flats (accessory units or garage apartments) help to fill up a neighborhood with people while keeping the scale small and prices more affordable.
Portlanders tend to agree with the sort of things you say. How much of that is because we're smug, how much because we're self-interested, how much because we're a self-selecting sample and how much because we know this stuff actually works?
I won't speculate on whether Portlanders are smug or self-interested but they surely know by now that designing for people not cars brings great benefits. The thing that strikes me about Portlanders is that they seem to have a greater interest in and support of urban planning than residents of other US cities. Building an urban transit system and pedestrian city in the late 20th century (as opposed to inheriting one from the 19th century) was no small feat and it could not have happened without a population comfortable making plans and sticking with them.
What's the most convincing argument you've ever heard that you might be wrong about all this stuff?
I might be wrong that global demand for oil will increase gas prices, forcing us to shift away from automobiles and toward more transit. New sources of oil, electric cars, driverless vehicles, or whatever, may extend the dominance of the single-occupant vehicle, making it more difficult to build walkable places.
Campoli speaks 5:30 to 7:30 pm Thursday, Jan. 30, at the Center for Architecture, 403 NW 11th Ave. As part of the 1000 Friends of Oregon McCall Speaker Series, the event is free and open to the public. The Portland Bureau of Planning and Sustainability and Metro are also co-hosts.
— The Real Estate Beat is a weekly column. You can sign up to get an email of Real Estate Beat posts (and nothing else) here, or read past installments here. We are looking for a sponsorship partner. If interested, please call Jonathan at (503) 706-8804.
Michael Andersen was news editor of BikePortland.org from 2013 to 2016 and still pops up occasionally.