by Michael Andersen (Contributor) on March 19th, 2015 at 12:04 pm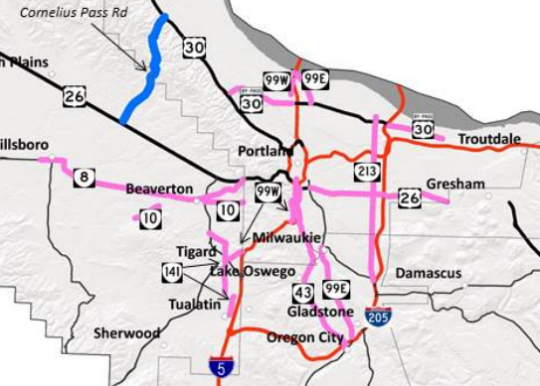 Portland-area streets described by ODOT as "highways to be transferred to local jurisdictions" are marked in pink. The blue line, Cornelius Pass Road, is a request from ODOT for a transfer in the other direction.
(Image:
ODOT testimony
on SB 117.)
Barbur Boulevard, Powell Boulevard, Tualatin Valley Highway, Lombard Street, 82nd Avenue and Macadam Avenue could all be lined up for gradual transfer from state to city control under a bill before Oregon's legislature.