by Jonathan Maus (Publisher/Editor) on April 7th, 2016 at 2:17 pm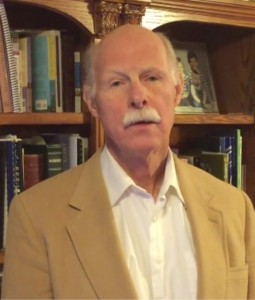 Hank McCurdy in a Youtube video posted
by the Tualatin Wildlife Alliance. McCurdy
lives adjacent to the Tualatin Mountains and
is opposed to new trails.
Once again improvements to cycling access in an off-road area near Portland is in jeopardy because of opposition from people who claim the new trails will harm wildlife.
Back in November we shared exciting news that Metro planned to develop two parcels (out of four) in their North Tualatin Mountains Natural Area just north of Forest Park. Unlike the City of Portland, that so far has failed to adequately manage bike access in its parks, Metro worked with mountain bike advocates from the early stages of this project in order to create a plan that included a significant amount of new singletrack trails. The first draft of the plan released in November included about 10.6 total miles of unpaved roads and trails that would be open to bikes in the Burlington Creek and McCarthy Creek parcels. We called it "a historic step forward" for off-road cycling in Portland.
But things have changed in the past four months. Metro has altered the initial plan amid increasing pressure from people who oppose biking in the area.
[Read more…]