A 158-unit building proposed at 419 E. Burnside would feature a "bicycle lounge," possibly with free coffee and video games.
(Images:
Myhre Group Architects
)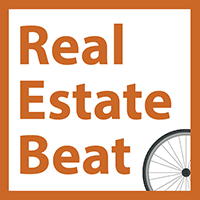 After two decades of waiting for Portland's bike network to arrive downtown, it looks like downtown is headed for Portland's bike network.
Now that life on the city's eastside grid has exploded in popularity (and therefore in expense), major developers are making a lunge across the Burnside Bridge in an effort to bring 9-story living to the east side of the Willamette.
And as construction start dates approach for the first projects of the so-called "Burnside Bridgehead," the excellent bike access is turning out to be central to their plans.