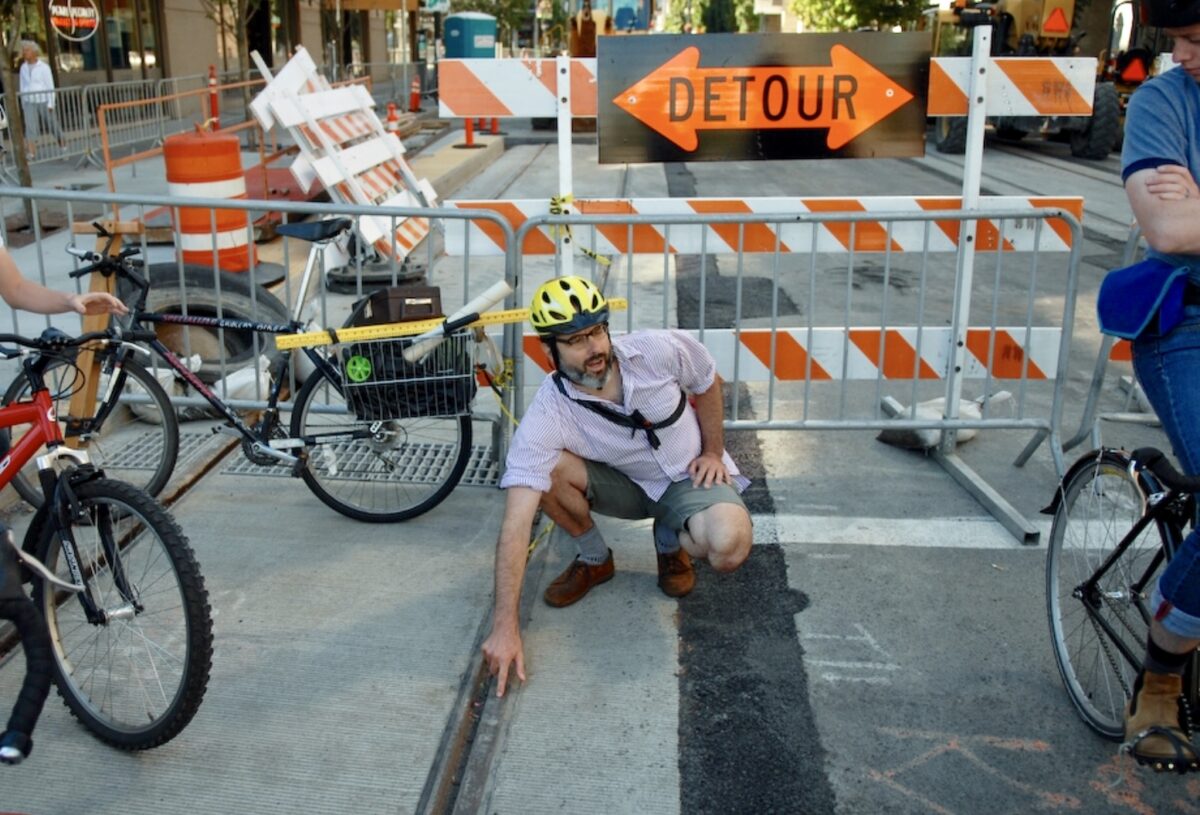 "Who's running Portland right now? You. Pick a problem that really matters to you. Seek organizations addressing it and give them anything you've got: time, money, intellect, energy, even tweets. But don't sit this out. You must engage."
That's what Portland activist and former city council candidate Sarah Iannarone posted Wednesday in response to a Willamette Week cover story on Mayor Ted Wheeler's first two years in office.
How can you "engage" in transportation advocacy? You're in the right place, since one of our missions here at BikePortland is to get you inspired and informed enough to have a valuable role in local policy and project decisions. But you need tools. Our activism editors Catie Gould and Emily Guise of BikeLoudPDX have put together a list tools they use to sharpen their activism skills.
Take it away Catie and Emily….