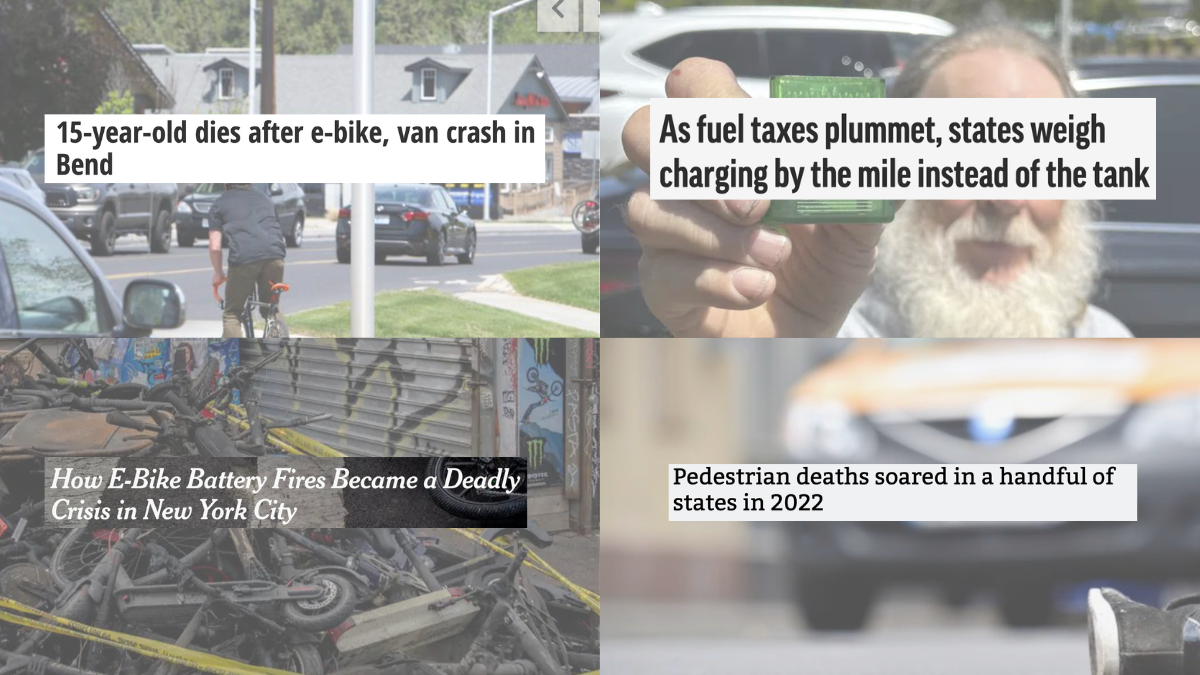 Welcome to the week. Here are the most notable stories our writers and readers have come across in the past seven days…
This week's Roundup is sponsored by The eBike Store, where the largest sale ever on Specialized bikes is going on right now.



And now, let the Roundup begin…
Poisonous fuel in Portland: Studies show that many of the cars raced in Kenton at Portland International Raceway (a city-owned facility!) still use fuel that contains lead, a substance known to damage kids' brains. (The Guardian)
Money saved, money earned: Love how this person broke down their e-bike usage into how much it cost them. Bookmark this when the haters try to paint cycling as something only rich people can afford to do. (Triangle Blog Blog)
The Big Lie: Decades of DOT-think has convinced many people that catastrophic traffic would exist without precious freeways; but once again we find out that without them, people simply adjust their behaviors. (Vice)
Lance and fairness: Disgraced cycling icon Lance Armstrong entered the debate over transgender athletes with a series of tweets meant to promote an upcoming interview about fairness with Caitlin Jenner. (Twitter)
Tour preview: The biggest bike race in the world is about to launch. Here's a good primer on the racers to watch this year. (Cycling Weekly)
Cost of cheap batteries: Another tragic e-bike batter fire in New York City underscores the threat posed by cheap batteries and should heighten urgency for federal subsidy programs that could help more people purchase safer ones. (NY Times)
Teen tragedy: A fatal traffic collision that involved a 15-year-old on an e-bike in Bend has sparked a big discussion over safety — and it validated some of the worst fears held by many bike advocates. (Bend Bulletin)
Induced demand science: "Our [study] results suggest that capacity expansions do not lead to substantial changes in the average travel speed in the network." (Science Direct)
Pay-per-mile: Good to see that the idea of a mileage-based fee is gaining momentum. Oregon has worked on this forever and it's frustrating that the program isn't more mature by now. (AP)
Oregon's deadly roads: New pedestrian fatality numbers show that Oregon is one of the states where deaths have spiked. Meanwhile, lawmakers just voted on $1 billion for a freeway expansion. Make it make sense. (Ars Technica)
---
Thanks to everyone who shared links this week!