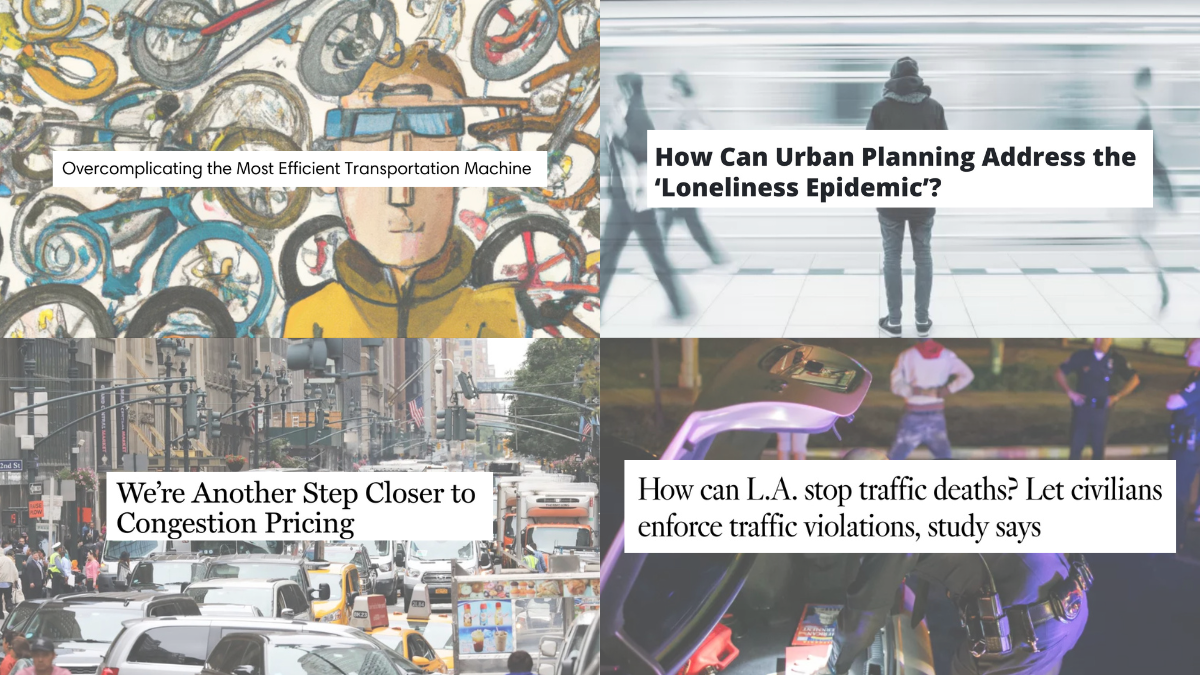 Welcome to the week. Here are the most notable stories our writers and readers have come across in the past seven days…
This week's Roundup is brought to you by Gorges Beer Co., who reminds you to swing by Bike Happy Hour every Wednesday from 3-6:00 pm on their patio overlooking the SE Ankeny Rainbow Road plaza (at 28th). Special guests this week will be members of the PBOT Bicycle Advisory Committee!
And now, let the Roundup begin…
Kids are leading the way: Child-centered street safety movements like bike buses, kidical mass and school streets are sweeping across Europe (and the U.S.!) in what is the most hopeful and exciting wave of activism in many years. (The Conversation)
Consume less: With all the excitement around electric cars and buses and trucks, we need to hear transportation officials talk a lot more about consuming less energy overall. (The Intercept)
Hungry for batteries: A national nonprofit has launched a new campaign (with an adorable mascot named "Watts") that encourage e-bike riders to recycle their batteries. (People for Bikes)
Arrested mobility: Urban planner and author Charles Brown understands the myriad ways we interpret and enforce laws around human movement and how that enforcement is a reflection of a systemic bias against Black, brown and other people of color. (War on Cars Podcast)
Charge those drivers: Great news from New York City where the Federal Highway Administration has just blessed their plan to become the first place in America to institute a congestion pricing plan. Let's hope the idea spreads! (Curbed)
Influencers: TikTok and Instagram are allowing new voices to reach new audiences and educate folks about urban planning and transportation in exciting new ways. (American Planning Association)
Fewer cops, better streets: While some are celebrating the return of Portland's Traffic Division, a new report from Los Angeles makes it clear that many traffic safety violations should and could be enforced by non-sworn, trained civilians. (L.A. Times)
Parking on the 'Air': When venerable interview Terry Gross of NPR's Fresh Air sits down to talk with the author of a new book about how parking policy has impacted American life — from the lack of affordable housing to the evolution of the shopping mall — you do not want to miss it. (NPR)
Social cities: Even the U.S. Surgeon General understands that the way we design our public spaces and our transportation infrastructure — and what we choose to do on in our streets — can help reduce the epidemic of loneliness in America. (Planetizen)
Steal this idea: In Quebec, there's an innovative new traffic signal that only turns green when/if drivers are traveling at the recommended speed. (Streetsblog Mass)
K.I.S.S.: Bikes have gotten increasingly complicated over the years and there seems to be a movement to swing back to the basics via a renewed interest the "right to repair" ethos. (Velo Orange)
---
Thanks to everyone who shared links this week!