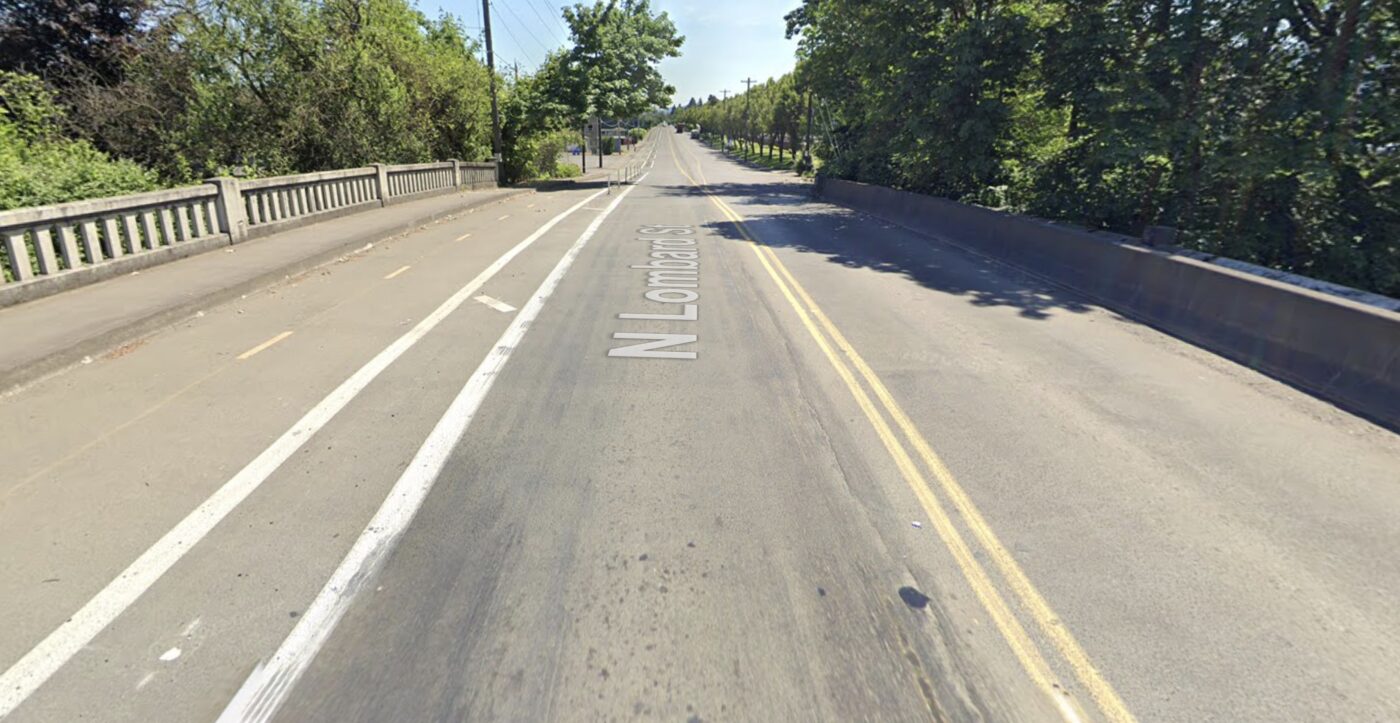 The Burgard Bridge on Portland's northern peninsula will be replaced thanks to a federal grant. And the project will come with a major upgrade for bicycle riders headed toward Kelley Point Park, Smith & Bybee Lakes, and other destinations on the 40-Mile Loop.
Last week the Biden Administration announced that the City of Portland won a $13.9 million grant that will pay for the project. The funds were part of a $300 million investment from the Bipartisan Infrastructure Law via the Federal Highway Administration's Bridge Investment Program. PBOT's Fixing Our Streets program (local gas tax) will add $3.8 million in matching funds.
We first reported on this bridge replacement in 2020 when it came up at a PBOT Freight Advisory Committee meeting. In 2022 when we shared how this project was on a PBOT list for possible federal funding, a PBOT project manager said, "This bridge is probably the most ripe one for infrastructure bill funding if that comes through."
Well, it did. And it is!
The current Burgard Bridge is on North Lombard just northwest of Pier Park. The 92-year-old viaduct goes over a Union Pacific Railroad line and is considered vulnerable to an earthquake. It's also a key connection for major freight haulers as the bridge is just a stones-throw from major container shipping companies and many heavy industrial businesses along the Willamette River.
The planned cross-section for the new bridge includes a two-way protected bike lane at sidewalk level on the east side and 8-foot sidewalks on both sides.
"This project will not only help to connect businesses and travelers, but will also help encourage alternative, low-carbon forms of transportation by adding bike lanes and sidewalks to the bridge," said Oregon Senator Jeff Merkley in a statement last week.
"This investment will provide access for freight to some crucial industrial areas, and provide a safer route for biking and walking on a major corridor in the St. Johns neighborhood. With a seismic upgrade, this bridge will benefit Portlanders and our entire region for generations to come," added Interim PBOT Director Tara Wasiak.
Stay tuned for opportunities to weigh in on the design, a more detailed timeline, and possible detour notices as construction begins.