The City of Gresham is more worried about the potential impacts of illegal camping along a path than they are about the benefits of closing a major gap in the 40-Mile Loop.
After Gresham Mayor Shane Bemis* announced his opposition to the Troutdale to Gresham Master Plan last week, Metro has decided to postpone a scheduled planning meeting for the project and they will not move forward with planning in Gresham. The news was first reported by the Gresham Outlook.
"While I have always been a fan of recreational amenities and I enjoy running regularly on the trail, I cannot in good conscience support this proposal at this point in time," Bemis shared on his Facebook page last week. "There are far too many chronic issues currently extending along the entire trail alignment."

"It is a modern tragedy that our unsolved regional issues around housing, homelessness, and public safety threaten the advancement of shared recreational infrastructure, but unfortunately, that's where we find ourselves."
— Erik Kvarsten, Gresham City Manager
By "chronic issues" Bemis is referring to the massive tent city that sprung up along the Springwater Corridor path last summer. With the Portland region experiencing a major crisis of housing affordability and a lack of health services for our most vulnerable citizens, the natural areas along the Springwater became home to hundreds of people. The camps grew when Portland Mayor Charlie Hales said he would allow the activity even though it had a major negative impact on the environment and a groundswell of opposition from adjacent neighborhoods and business owners.
Hales' policy (what a Metro planner referred to as a "horribly failed experiment") and the resulting situation on the Springwater still weighs heavily on many peoples' minds. Metro has heard a lot of concern about the issue in their outreach efforts that began in June. As we reported last week, fears of crime and people living along the trail was "by far" the most frequently expressed issue.
It appears the City of Gresham has heard those voices of opposition and now officially agrees with them.
In a letter (PDF) to Metro Chief Operating Officer Martha Bennett (which she received January 12th), Gresham City Manager Erik Kvarsten wrote that he has "substantial concerns" about the project. He said the safety and other issues that sprung up on the Springwater last summer have cost the city over $1 million in maintenance and ongoing police patrols. In contrast to Hales' handling of the situation in Portland, in February of last year Gresham made headlines for an emergency closure of land around the Springwater to prevent camping. They cited rampant crime and environmental destruction as the reason for their "aggressive" actions.
Here's more from Kvarsten's letter to Metro: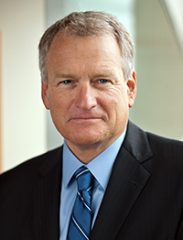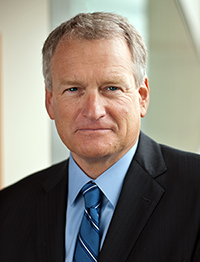 "While we greatly value the open space and recreational assets provided by the regional government, and many of our residents access those assets frequently, I have substantial concerns about this project at this time.

As I am sure you are aware, the Portland region has seen substantial issues along the entire Springwater Trail alignment. It is not uncommon to hear people say they won't use the trail due to safety concerns, or that they heavily encourage their friends and family members to stay off of it. Safety issues in Gresham alone have resulted in the necessity for a regular, daily police presence, a financial investment that now exceeds $1 million…

… It is a modern tragedy that our unsolved regional issues around housing, homelessness, and public safety threaten the advancement of shared recreational infrastructure, but unfortunately, that's where we find ourselves."
Kvarsten says Gresham will only return to the planning process once Metro completes a regional "plan of action" that would, "solve the current concerns along the trail and prevent them from occurring on the new infrastructure as well."
"The trail that's being planned is going to close a gap in the 40-Mile Loop and it will connect to the Springwater trail, but it is in no way an extension of the Springwater."
— Dan Moeller, Metro
Asked to respond to Gresham's decision, a Metro rep said they they initially started this project at the request of the cities of Troutdale and Gresham. But now, since Gresham no longer wants to work on it, they will honor that decision and won't move forward on that portion of the project. "Whenever Metro engages with the public, it's important that we're transparent, making good use of community members' time and ideas, and providing clarity on next steps," said Metro communications rep Yuxing Zheng.
Metro Conservation Program Director Dan Moeller has defended the project by pointing out "extensive research" that shows trails "do not in any way generate crime or safety issues." He also told us last week that people shouldn't see this project as an extension of the Springwater. "The trail that's being planned is going to close a gap in the 40-Mile Loop and it will connect to the Springwater trail, but it is in no way an extension of the Springwater." "In a lot of cases there's a potential that this trail might even generate some some safety benefits," he continued. "With people using the trail it adds a lot of eyes and ears on the ground to report safety concerns."
Gresham's decision to yank its support at this stage of the process must be frustrating for Moeller and his team. Moeller told us last week that Gresham city officials and public safety agencies had been at the table in the planning process since the beginning to make sure that safety concerns were being adequately addressed. But since the project began public opposition seems to have grown to the point where it became a political liability for Gresham leaders.
(Of note is that there are already major regional trails that connect to Gresham via the Springwater Corridor. The Gresham Fairview Trail is very popular and has an alignment that abuts hundreds of homes and businesses — yet it hasn't attracted the type of crime or environmental damage that people fear with this new project. Actually, I didn't realize the Gresham Woods closure and damages caused by campers were not on the Springwater. So it appears that Gresham has indeed experienced these issues beyond the Springwater.)
We assume Metro will continue working on the Troutdale portion of the project and will update this story when we confirm that with them. We've also reached out to the Gresham City Manager to better understand his decisions but have yet to hear back.
===
UPDATE, 12:10 pm: Metro confirms they are still moving forward with the Troutdale portion of the project.
UPDATE, 1:15 pm: We have heard back from Gresham City Manager's office. We asked about the "plan of action" and what it would take to renew their support for the project. Here's what we heard back from Communications Manager Elizabeth Coffey:
The plan needs to be mutually agreed upon and funded by all partners involved in this project. As that approval would need to come from our City Council, I don't want to speak for them on the specifics of what they'd like to see. The work to formulate a specific plan will need to be done. However, it's clear that safety concerns need to be addressed in a clear and transparent way to alleviate our citizen's concerns.
While Gresham says the plan needs to be mutually funded, Metro has told us in a follow-up that trail safety plans are the responsiblity of the local jurisdiction. "It is up to local jurisdictions who manage trails to coordinate on trail safety plans. Metro manages trails that run through Metro sites, unless they are managed by a partner agency under an intergovernmental agreement. Just as it would be up to the local cities to decide when to move forward on a trail project, it is also up to the cities to decide how they manage their own trails," said Yuxing Zheng of Metro.
So it appears Gresham and Metro might be in a bit of stalemate.
*Gresham Mayor Shane Bemis: (503) 618-2584, MayorBemis@GreshamOregon.gov
— Jonathan Maus: (503) 706-8804, @jonathan_maus on Twitter and jonathan@bikeportland.org
BikePortland is supported by the community (that means you!). Please become a subscriber or make a donation today.