Posted by Jonathan Maus (Publisher/Editor) on April 30th, 2015 at 1:07 pm
The Portland Parks & Recreation bureau has completed a project that aims to improve safety on a busy portion of the Springwater Corridor path.
As we reported on April 20th, the project came in response to safety concerns that came into focus after a collision between two path users last spring that resulted in a serious injury.
The location of the changes is two miles south of OMSI where the Springwater path comes to a "T" intersection with a path through the Oaks Bottom Wildlife Refuge. The Oaks Bottom path emerges on the Springwater after a tunnel, which limits sight lines. Making things more dangerous are the relatively high speeds Springwater path users reach as they ride downhill to the intersection.
Parks has used a variety of pavement markings, signage, and plastic bollards to encourage people to slow down and use caution. BikePortland reader Betsy Reese rode by the area yesterday and sent us a few photos…
Parks added lane striping to the Oaks Bottom path as it approaches the Springwater…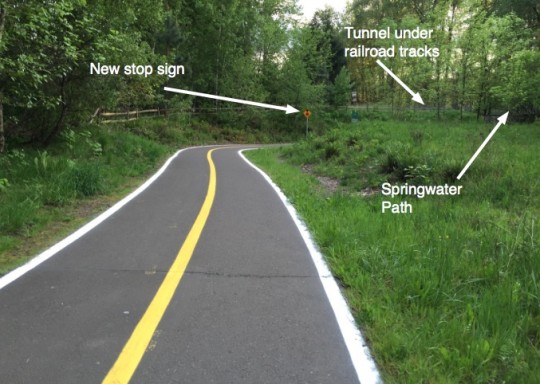 Here's the view looking west from Oaks Bottom path just before the tunnel and the Springwater…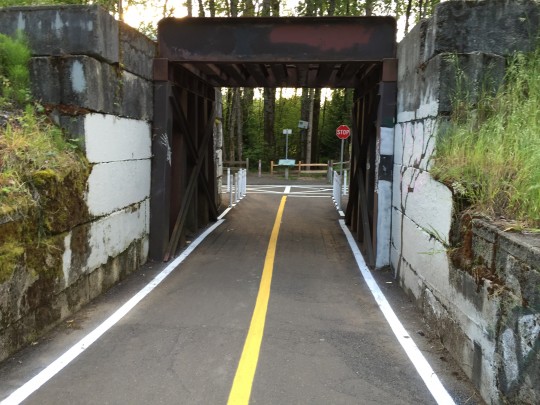 And here's what it looked like before the changes…
This is a closer-up view of of the "T" with the Springwater…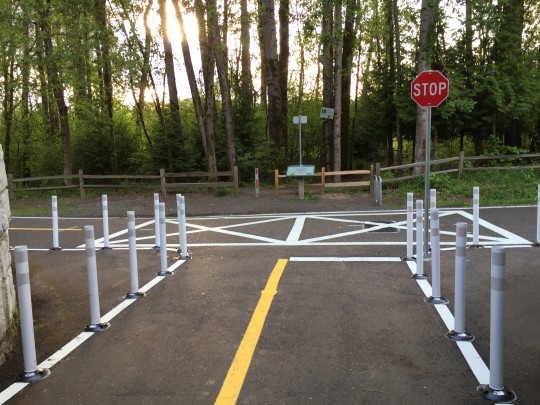 And here's another view of the entire intersection looking southbound from the Springwater…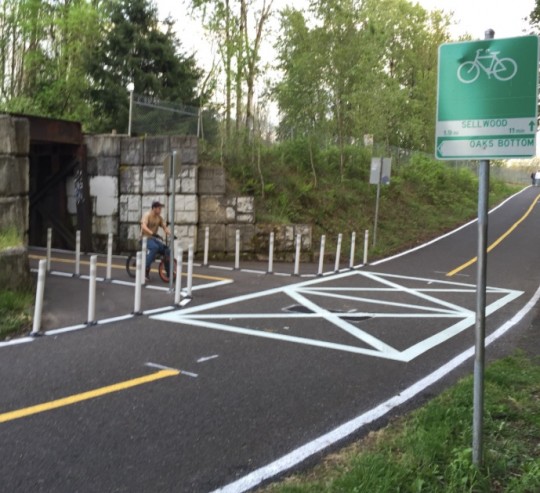 Compare that to this photo taken before the changes…
Betsy says it looks pretty good: "I like the solution. It is a simple and relatively inexpensive fix. I think it will work."
Have you ridden it yet? What do you think?