OTC Commissioners:
Gail Achterman
Michael Nelson
Janice Wilson
Alan Brown
David Lohman
See photos/bios below
Now that it's crunch-time for the Oregon Department of Transportation and their Oregon Transportation Commission (OTC) to decide on how to spend the infrastructure chunk of our federal stimulus money, I thought you might want to know a little more about them.
Before I started doing this site full-time, I had no idea what the OTC was. It wasn't until I started meeting the region's powerful movers-and-shakers in the transportation world that I began to realize how much influence this commission had. People would mention the OTC to me in hushed tones, as if it were some sort of impenetrable cabal that wielded massive power and influence.
advertisement
Well, it's not exactly like that, but the OTC is indeed a very important and powerful group.
Why are they so important? The OTC establishes our state's transportation policy. They also, according to the ODOT website, "guide the planning, development and management of a statewide integrated transportation network."
The five OTC commissioners are appointed by the governor and they are chosen to represent a mix of geographic and political perspectives. One member must live east of the Cascades and no more than three can belong to one political party.
That geographic bit is important. I've heard from many people that ODOT and the OTC tend to not be too nice to the Portland metro area when it comes to handing out money, even though the Portland area makes up about 45% of the state's population and generates about 65% of Oregon's economic activity (i.e. tax receipts). In the first round of stimulus funding decisions, Multnomah County received $7.45 million, or 6.1% of the total allocated amount.
So, without further ado, I present your Oregon Transportation Commissioners (biographical information taken from ODOT website):
Gail Achterman
Gail Achterman, Chair
Gail Achterman has served on the Oregon Transportation Commission since 2000 and became chair in December 2007. She is director of the Institute for Natural Resources at Oregon State University. Before joining the Institute for Natural Resources, Ms. Achterman served as Executive Director of the Deschutes Resources Conservancy, a non-profit organization dedicated to watershed restoration. She practiced law for 18 years with Stoel Rives, LLP, and served as Governor Neil Goldschmidt's Assistant for Natural Resources. She serves on the board of the Oregon Wave Energy Trust and on the advisory board of the Klamath Basin Rangeland Trust. Ms. Achterman holds a master's degree in Natural Resources Policy and Management, along with a JD from the University of Michigan, and a bachelor of arts in Economics from Stanford University.

Michael Nelson
Michael Nelson, Vice-Chair
Mike Nelson is a real estate and mortgage broker and owner of Nelson Real Estate Inc. and Nelson Capital Benefits LLC. His is chairman of the Transportation and Tourism Task Force. Mr. Nelson served on Gov. Kulongoski's Transition Council and on numerous local and state boards and commissions. He represented District 59 for the 1989 and 1991 Legislative Assemblies. Mr. Nelson was educated through the California state college system.


Janice Wilson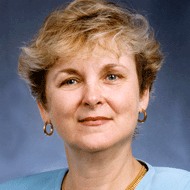 Janice Wilson
Janice Wilson is a retired Wells Fargo Regional President. She has served on the State Board of Higher Education and the Portland Development Commission in addition to many other local, regional, state, and non-profit commissions. She holds a bachelor of arts degree from Portland State University and is a graduate of the Pacific Coast Banking School at the University of Washington.


Alan Brown
Alan Brown
Alan Brown is the owner and manager of a Les Schwab Tire Center on the central Oregon Coast. He is a former employee of the Oregon State Highway Department. Mr. Brown represented District 10 for the 2001 through 2007 Legislative Assemblies, and chaired the House Committee on Transportation. He has served on the Port of Newport Board of Commissioners and the Newport City Council. Mr. Brown graduated from Lakeview High School and attended Eastern Oregon College in La Grande.


Dave Lohman
David Lohman
Dave Lohman is an attorney in southwest Oregon. He began practicing law in 1981. Mr. Lohman holds an undergraduate degree in English from Yale and a law degree from the University of Michigan. He has held senior management positions at the Port of Portland and the Oregon Economic Development Department. Mr. Lohman served on the congressional staff of U.S. Congressman John Dellenback and the professional staff of the U.S. Senate Appropriations Committee.


— For more information on the OTC, including outlines of their policies, meetings information, and more, see the ODOT website.
Contact Jonathan at @jonathan_maus on Twitter, via email at maus.jonathan@gmail.com, or phone/text at 503-706-8804. Also, if you read and appreciate this site, please become a supporter.