Friday, August 9th, 2013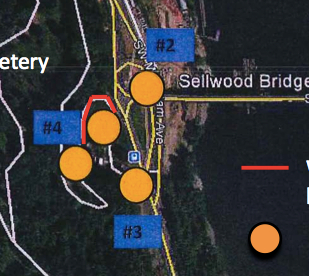 Multnomah County has revised their detour plans for a construction project that was going to close the popular bicycle route through River View Cemetery near the Sellwood Bridge. After our story on Monday, County spokesman says he heard from many people concerned about the safety of the proposed detours (which included a gauntlet-running uphill on SW Taylors Ferry Rd.). Here's more from Pullen via the official County statement:
"After we announced an upcoming construction closure of a road in Riverview Cemetery last week, we heard from bicyclists concerned about the safety of alternate east/west routes. This week the project team worked with Riverview Cemetery staff to revise the traffic plan so that bicyclists and pedestrians will be able to use the road during construction of the new cemetery entrance from August 12 through September."