by Jonathan Maus ( Publisher/Editor ) on August 22nd, 2012 at 3:10 pm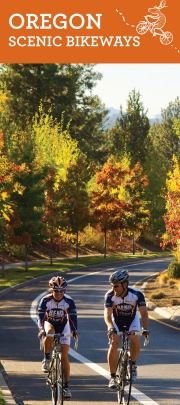 Looks even better in Times Square.
Travel Oregon (a combined effort of the Oregon Parks and Recreation Department and the Oregon Tourism Commission) is continuing their aggressive promotion of Oregon as a premier bicycling destination. Last week they announced the publication of a new map of their Scenic Bikeways system and today they celebrated when Times Square lit up with the news.
Travel Oregon introduced the new map earlier this week. It includes full details on the nine officially-designated Scenic Bikeway routes complete with mile markers, information about nearby parks, campgrounds, lodging, eateries, nearby bike shops, and more. The map is available free from Travel Oregon's website (where you can order a copy, it's not available online yet).
And today from New York City, Travel Oregon staffer Kristin Dahl shared a cell phone image of the Scenic Bikeways map announcement being beamed on a jumbotron high above Times Square. Check it out below the jump…

(more…)