Posted by Jonathan Maus (Publisher/Editor) on December 5th, 2008 at 11:50 am
The other day, in the bike rack of my daughter's school, I noticed a very practical children's bike. It had everything a bike needs to be used as a real transportation vehicle -- a chain-guard, generator lights front and rear, a rack, a frame pump, full-coverage fenders, and a bell.
Upon further inspection, my hunch about its provenance was confirmed. It was a Pegasus brand bike that was purchased (based on a sticker I saw on the fender) at a bike shop in Germany.
The bike reminded me of a photo sent to me by a reader a few months ago who has just returned from a trip to Dresden. They were floored when they came across this fully-decked out, practical kids city bike:
Another fine example of a practical kids bike.
(Photo:
Greg Raisman
)
At this point, you might be wondering what's available on the U.S. market for aspiring and youthful everyday bikers.
Here's the closest thing I could find on the U.S. website of Giant Bicycles, one of the largest bike makers in the world: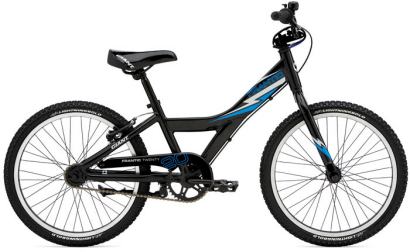 A quick search of WalMart.com, where millions of Americans shop for bikes, revealed something similar to Giant's offering (in features, not in quality of course).
Walmart's Tiarra 24-inch kids bike ($108).
Why the lack of good bike options for kids in the U.S.? One (of many) reasons might be a fact I learned just a few days ago -- that in this country there are still hundreds of schools and dozens of school districts that prohibit kids from riding to school.
Yes, you read that right. In scores of schools across the country, kids and their parents are told that they are not allowed to bike to school.
I asked former BTA Safe Routes to School chief and current state network manager for the Safe Routes to Schools National Partnership for more about this ridiculous policy.
advertisement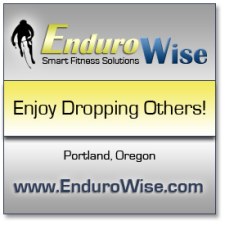 Ping says the "no bike riding" policy (which is rarely put into writing) usually comes from principals but also comes from school boards. The reason, he says, is a concern for the safety of the kids.
"It's a way of thinking in the US, where people think the automobile is the only serious form of transportation, especially for kids."
-- Robert Ping with the Safe Routes to Schools National Partnership
"You can imagine the fear it puts into parents," says Ping, "when these community leaders (principals and school board members) say it's too dangerous to ride a bike".
Pings calls such policies nothing more than a "knee-jerk reaction" from people who don't ride. "All they see are the big, arterial streets they drive on, so these put these policies into place without giving it much thought."
"It's a way of thinking in the US, where people think the automobile is the only serious form of transportation, especially for kids."
I'm not saying better choices in kids bikes is all we need to reverse this type of mindset, but it would sure be helpful if more U.S. bike companies took kids bikes more seriously (like they're finally starting to do with adult bikes).
---
-- For further reading, check out this story from the Portland Tribune yesterday about how some Portland schools can't afford to improve traffic safety around their schools.
Email This Post
Possibly related posts