The mayor of Cabot Cove, Maine wants to demolish several beloved landmarks in order to make more room for cars — and local crime novelist and amateur detective Jessica Fletcher uncovers a disturbing set of clues that ultimately puts a stop to his dastardly plan.
That was the set-up for the delightful Murder, She Rode Pedalpalooza ride on Saturday. It was an homage to the popular Murder, She Wrote television series starring Angela Lansbury (as Jessica Fletcher) that ran from 1984 to 1996. The ride was led by Madi Carlson and Julie Garner, fans of the show who played nieces of "Aunt Jess" and acted out a murder-mystery that made stops throughout southeast Portland. About 50 other riders and fans joined the tour of Cabot Cove where they uncovered not one, but two dead bodies (that were actually Barbie dolls).
At Cabot Cove Circle (Ladd Circle) we learned the mayor wanted to turn the park into a parking lot. Then at 698 Candlewood Lane (Fletcher's address in the show, which was played by the historic Poulsen House on SE McLoughlin and Ross Island Bridge), Madi and Julie discovered the body of Amelia Brown. She'd been strangled with a scarf that Madi had given to her Aunt Jess as a gift.
Did Aunt Jess do it?
Then it was off to the sheriff's office (Splendid Cycles) to take the body to the coroner for examination. Sure enough, they found fingerprints of Madi and Aunt Jess on the scarf. They also found bike grease. This was bad because Aunt Jess was the only bike rider in Cabot Cove!
On their way to a fundraiser luncheon to try and stop the mayor's plan to demolish the city for freeways and parking lots, Madi and Julie found another body. Under a bench in South Waterfront was none other than Joan Fulton — she too was strangled with a scarf and had traces of bike grease on her body.
Then at the Cabot Cove Bicycle Emporium (Clever Cycles on SE Hawthorne, which was to be turned into a car dealership by the mayor) they found a typewritten note (with a jagged edge) that had been stuffed under Fulton's arm. "I killed them. I killed them all." It read. So it was off to the typewriter expert (at TypeSpace on SE 49th) to see if he could trace it to a specific typewriter.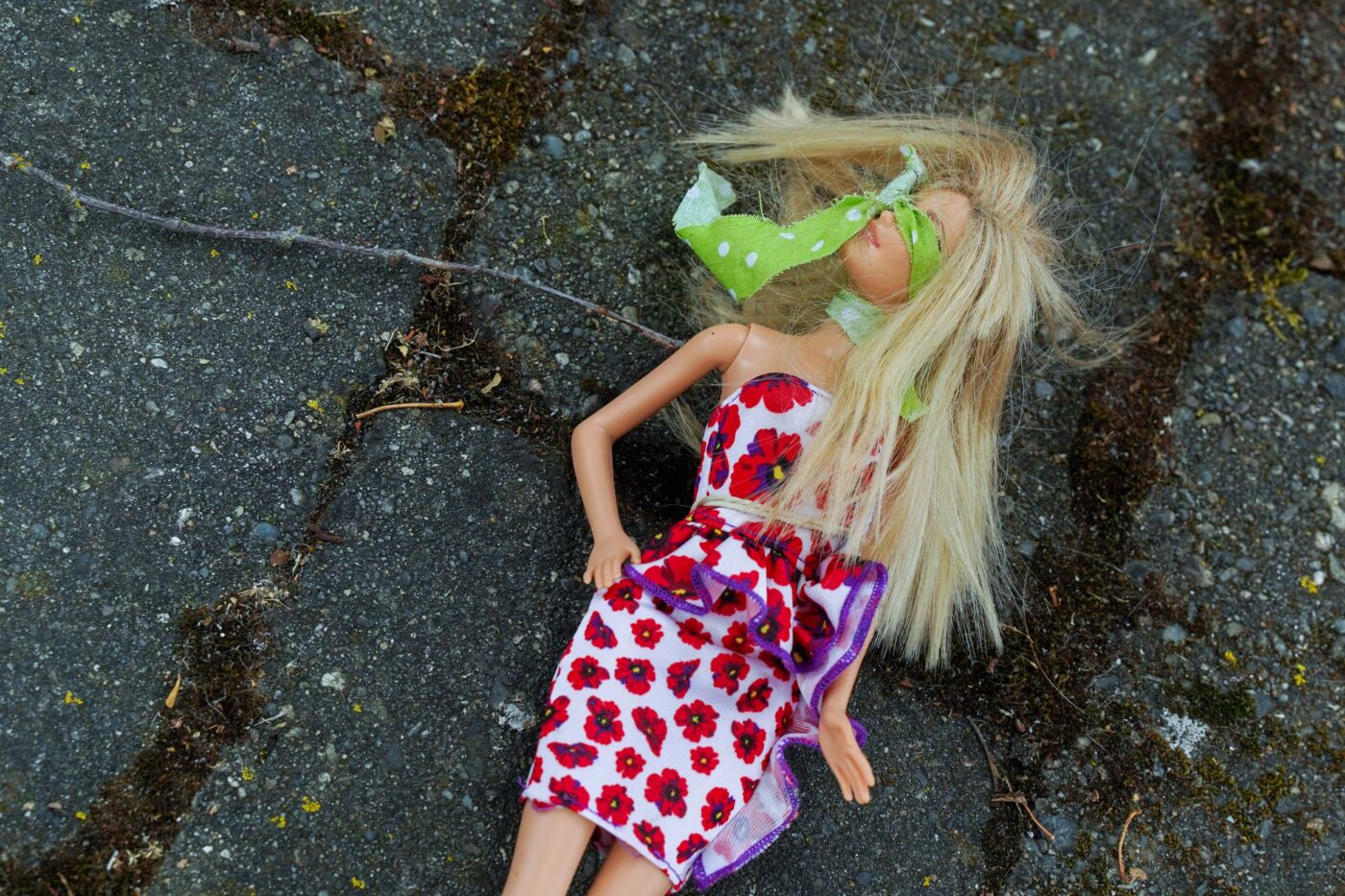 In the typewriter store, a note on the mayor's letterhead was found inside one of the typewriters. And it had the matching set of jagged cuts as the note under Fulton's Arm! When the TypeSpace owner said he only had one typewriter that matched the ink of the "I killed them all" note and it belonged to the mayor, the mystery had been solved!
Aunt Jess was innocent and the dastardly mayor had been snuffing out any opposition to his terrible freeway expansion plans. Thanks to the nieces Madi and Juli, Aunt Jess could focus on her fundraising campaign to stop the freeway!
---
Thanks for the great ride Madi and Julie!
There are three weeks of Pedalpalooza left, see the full calendar to chart your course for more bike fun.