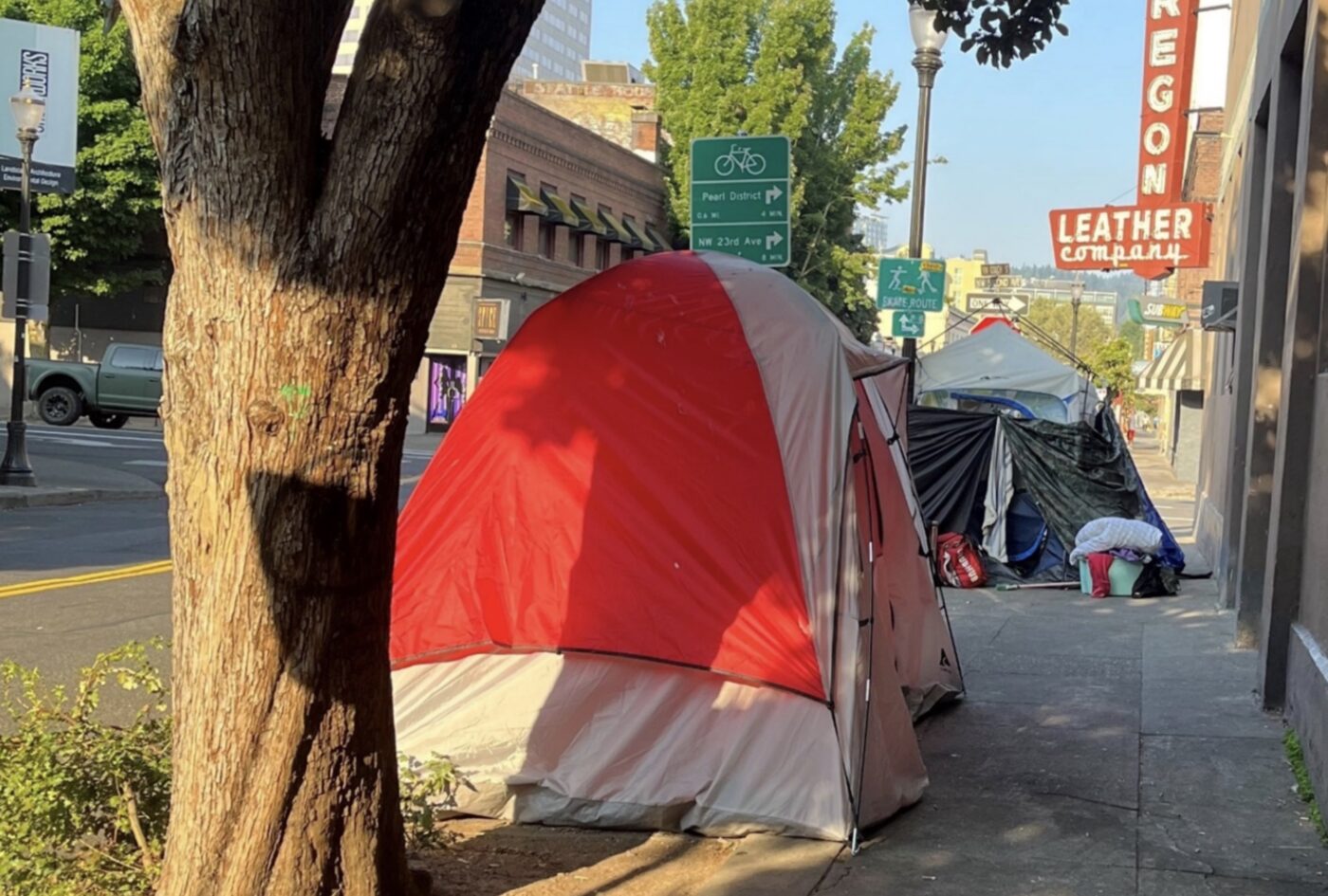 A settlement has been reached in a class action lawsuit filed against the City of Portland over tents and other personal belongings that block sidewalks.
The suit was filed by Portland lawyer John DiLorenzo back in September on behalf of 10 plaintiffs who claimed their rights under the Americans with Disabilities Act were being violated because they are "being deprived of city services" when homeless encampments block city sidewalks.
According to KGW, the parties agreed to avoid a trial and have worked out a settlement through a mediation process. As part of the agreement, the City would not have to admit that they violated any ADA laws.
Here's what the settlement entails:
The city will prioritize removal of camps on sidewalks by making sure those camps account for at least 40% of overall removals each year for the next five years. The city will also commit to removing at least 500 campsites from sidewalks each year unless there are too few to hit that target, and devote a minimum of $8 million to removals for the 2023-24 fiscal year and $3 million per year for the following four years.

Other terms outlined in the settlement document:

The city will establish a 24-hour sidewalk camp reporting option through 311 and an online portal, with a streamlined process for people with mobility disabilities to request ADA accommodations.
The city will be required to send a staffer or contractor to assess a site within five business days of a report, and all report data must be consolidated in a single tracking database of reported sidewalk camps.
The city will not provide tents or tarps to homeless residents except under certain specific circumstances, effectively agreeing to continue a policy that Commissioner Rene Gonzalez put in place earlier this year.
The city will post "no camping" signs in areas where there have been at least three campsite removals and at least one ADA accommodation request in a given month.
The city will pay each plaintiff $5,000 in compensatory damages plus attorney fees, and will provide quarterly written reports on its compliance with the agreement.
This settlement will still need to be adopted by the Portland City Council and they are expected to vote on it at their 9:30 am meeting this Wednesday (5/31).
The timing of this agreement should sit very well with Portland Mayor Ted Wheeler, who's made significant progress toward a camping ban and has recently allocated funding to speed up sweeps. Wheeler camping ordinance update will be at Council the same day as this settlement.
Tiana Tozer, the lead plaintiff on the lawsuit, told fellow plaintiffs and supporters in an email on Tuesday that the settlement is, "Not everything we wanted" and that "it won't happen overnight, but we are confident that it will help people with disabilities get a faster response when sidewalks are blocked, and eventually deter camping on the sidewalks." Tozer also said the settlement will need unanimous support from Portland City Council members to pass on its first reading next Wednesday.
"We need the settlement to be approved on May 31. If it gets a second hearing it will allow the opposition to mobilize and potentially delay the resolution," she warned.