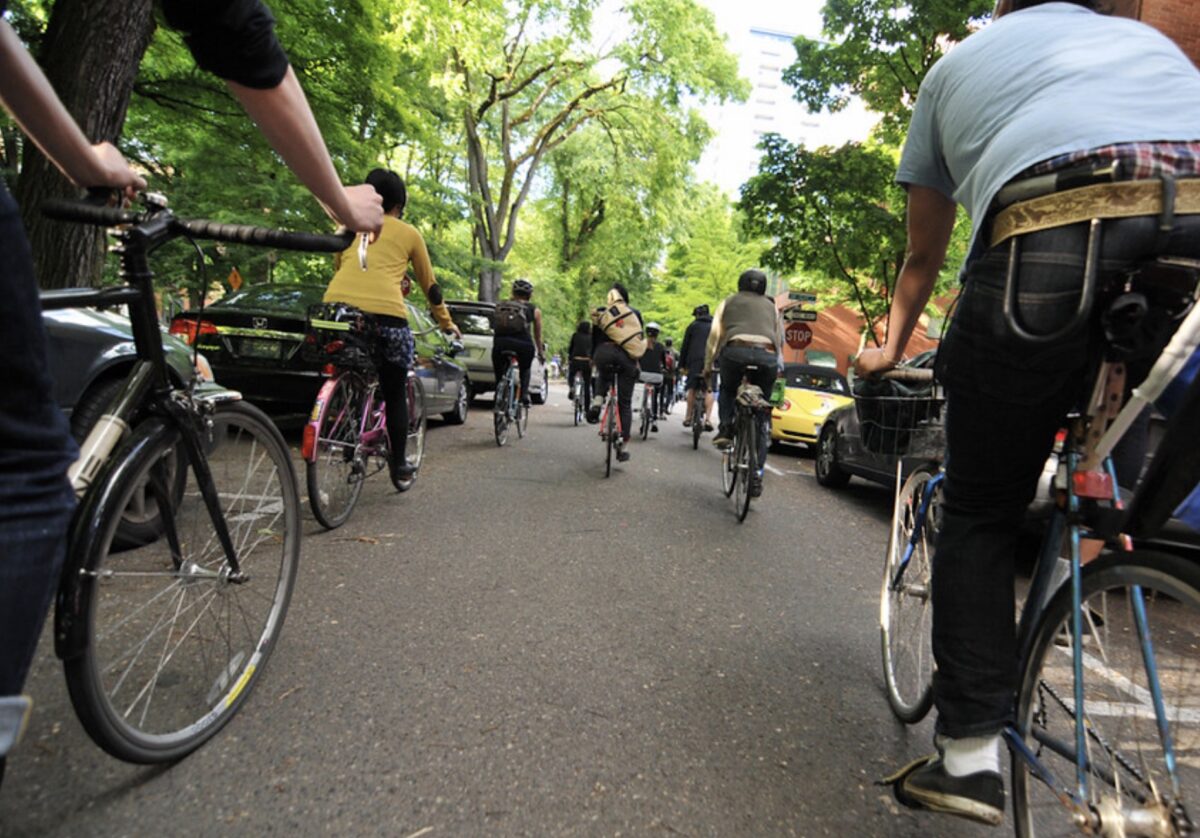 Does the City of Portland want to swap dozens of historic trees for cycling access in the South Park Blocks?
According to a campaign launched by critics of South Park Blocks Master Plan, that's exactly what Portland Parks bureau has in mind. But is their opposition really about protecting trees? Or is it rooted in anti-cycling bias and a desire to maintain a status quo that includes ample space for cars?
A Change.org petition (right) started by a downtown art gallery and a blog post from a board member of the Architectural Heritage Center have raised the spectre of the death of 86 trees in order to build out the designs in the plan.
The issue is coming to a head because Parks released a recommended draft of the plan on June 1st and council will host a hearing on it July 7th.