Note:
COP Parks is requiring PGE to give notice of the upcoming detour around a portion of the Springwater Trail coming up on July 20th – 24th, at SE 32nd Ave in Portland.

PGE crews will be on the trial corridor working on the high voltage transmission line equipment and for safety, need the to have room for vehicles and other equipment, so a portion of the trial will be closed.

PGE typically places "work zone" signs on the either side of the work zone on the trail. Parks will post the closure information on their website 7 days prior to job start.

The detour route is on the 2nd page of the TCP attached, along SE Sherrett Street. "The trail closure will be limited to weekdays between 9:00 AM – 4:00 PM".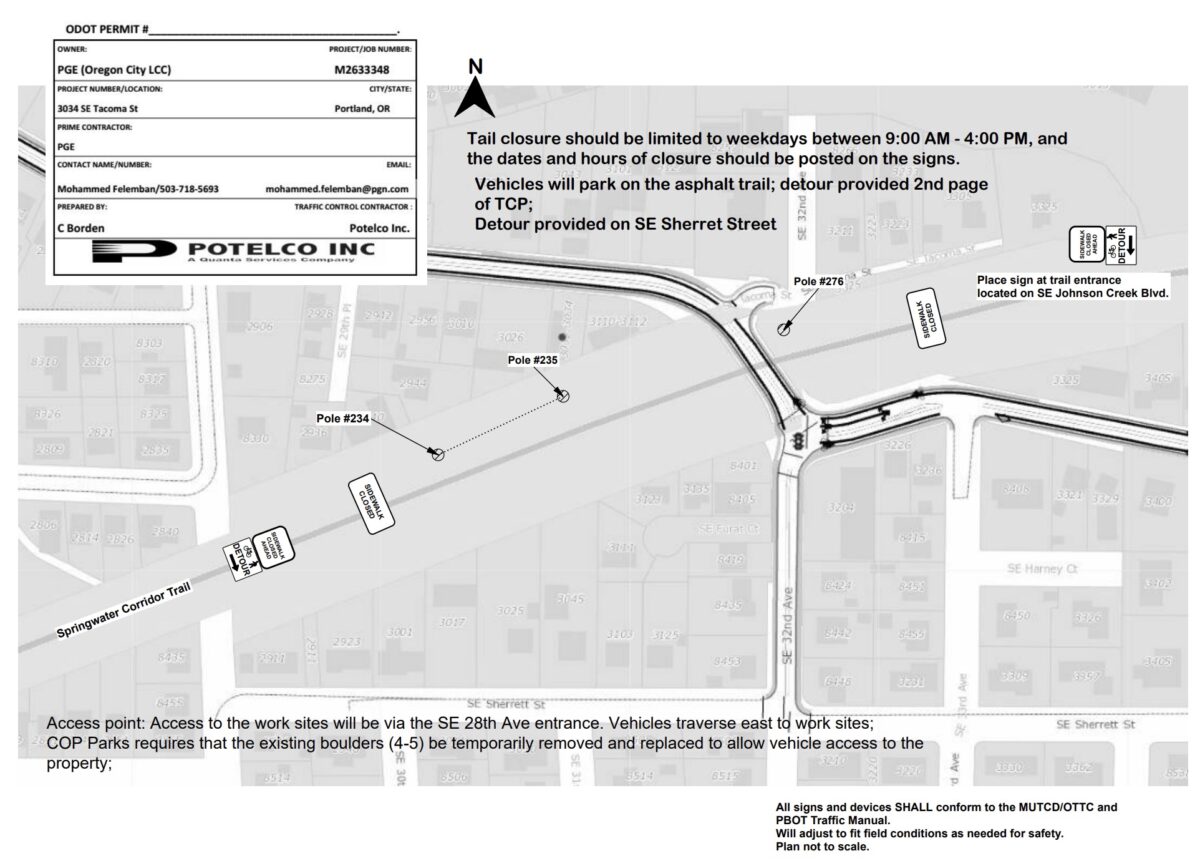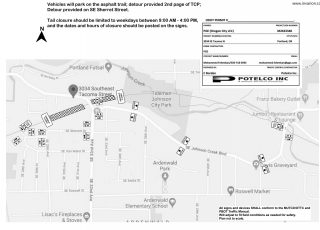 — Jonathan Maus: (503) 706-8804, @jonathan_maus on Twitter and jonathan@bikeportland.org
— Get our headlines delivered to your inbox.
— Support this independent community media outlet with a one-time contribution or monthly subscription.