The fourth stop in the Cyclocross Crusade series was back in town on Sunday when racers of all types came together at the Heron Lakes venue at Portland International Raceway north of Kenton. From the looks of images our contributing photographer Drew Coleman brought back, the infamous Monolith loomed large during the competition — as did several thick mud sections that nearly everyone was forced to run, walk, and slip around on to keep the momentum moving forward.
The Monolith is perhaps the single most feared obstacle in the nine races on the Cyclocross Crusade calendar. It's a big square block of concrete at the top of a rise that riders must go up-and-over each lap in front of cheering and/or heckling crowds.
Some people can pedal up to the Monolith, hop up onto it, then ride off the other side and keep going. But most mortals are forced into some other — usually awkward — combination of dismounting, jumping on top, then hopping off the other side and running several paces before being able to remount.
Let's see how folks did on Sunday: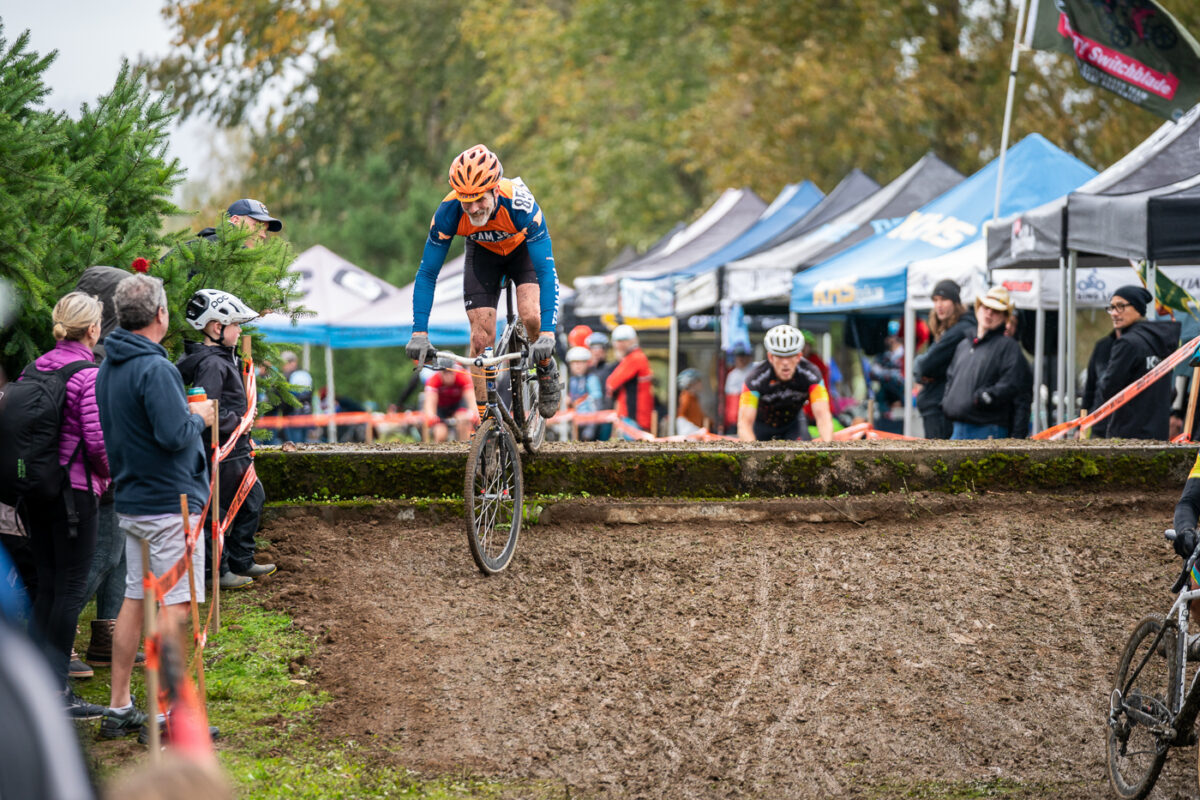 And here's the rest of the action and ambience:

Hope you're having fun out there! Sure looks like it. Next weekend the series moves to Bend for the traditional Saturday-Sunday, Halloween themed doubleheader. Stay tuned for costume photos!
— Jonathan Maus: (503) 706-8804, @jonathan_maus on Twitter and jonathan@bikeportland.org
— Get our headlines delivered to your inbox.
— Support this independent community media outlet with a one-time contribution or monthly subscription.