Riding bikes in the Columbia River Gorge during fall is something to savor. Doing it with hundreds of other people as part of a Cyclocross Crusade presented by River City Bicycles event is downright extraordinary.
The venue for race #3 in the Crusade series took place on the EasyClimb trails on the banks of the Columbia River and Government Cove in the wonderful little town of Cascade Locks. In past years this has been the wettest weekend of the series, with puddles of standing water which pose a challenge during your race, then serve as a bath and bike wash after it.
But this year the sky was dry and so was the course. To make up for the lack of slippery mud, organizers made sure there was plenty of soft sand to keep things interesting.
Our cyclocross season photographer Drew Coleman was there to capture all the action. Here's what he saw: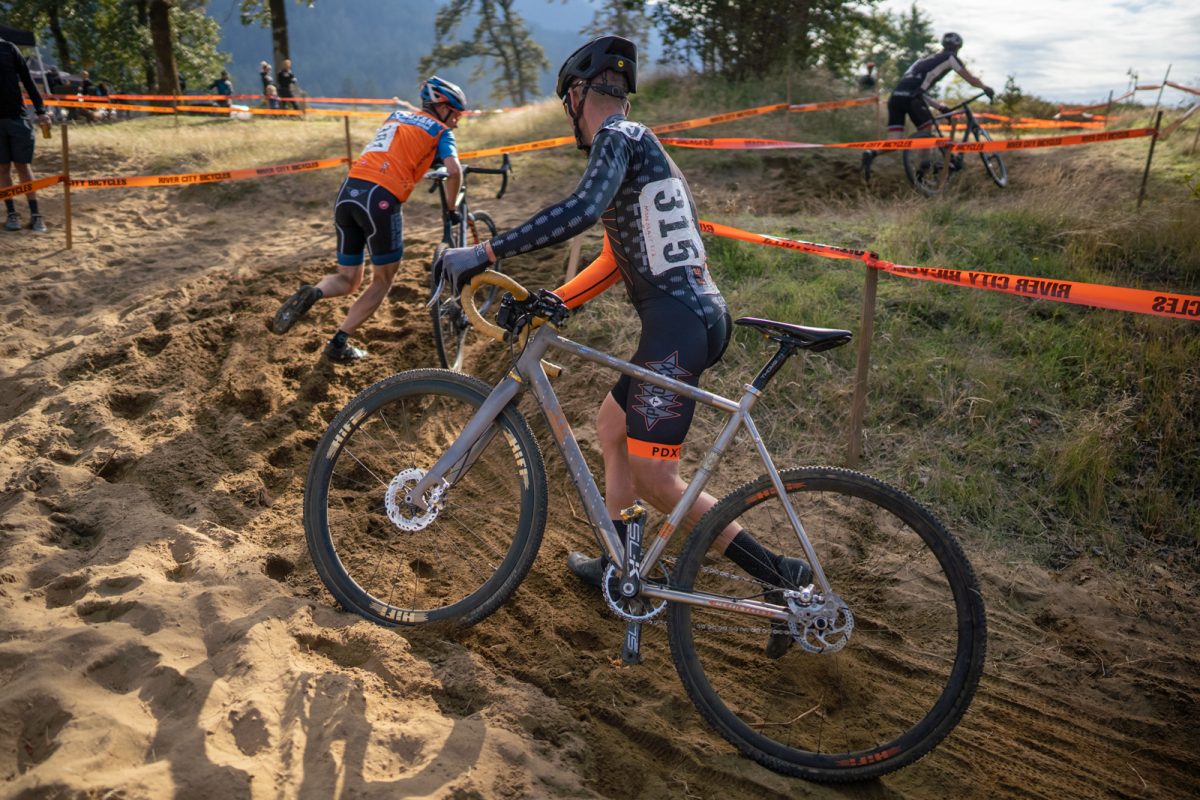 The next stop for the Crusade Series is Portland International Raceway (just north of Kenton). Come out and get into the 'cross spirit!
– All photos by Drew Coleman. See more of his work here.
— Jonathan Maus: (503) 706-8804, @jonathan_maus on Twitter and jonathan@bikeportland.org
— Get our headlines delivered to your inbox.
— Support this independent community media outlet with a one-time contribution or monthly subscription.
If you have questions or feedback about this site or my work, feel free to contact me at @jonathan_maus on Twitter, via email at maus.jonathan@gmail.com, or phone/text at 503-706-8804. Also, if you read and appreciate this site, please become a supporter.