*Photos and words by Drew Coleman
I love bike racing. Last year I got hurt and had to stop, so I picked up my camera and experienced cyclocross through the lens of a camera rather than from the seat of a bike.
This season, I have been fortunate enough to be given access and opportunity to photograph cyclocross outside of Oregon. It was the first time I stepped outside the Oregon Bicycle Racing Association (OBRA) cyclocross bubble and I could finally put it all into context. What I have come to realize is that, while there are vibrant cyclocross scenes in pockets around the country, what we have in Oregon is special.

We have passionate promoters who create wonderfully organized races and series. From the venerable Cyclocross Crusade to the Zone 5 Promotions Gran Prix series to our twin Portland mid-week races (the PDX Trophy Cup and the Blind Date at the Dairy) as well as those in communities in Bend, Eugene, Medford, Salem and others. Here in Oregon we have an embarrassment of cyclocross riches.
The Oregon scene is defined by rider participation. The size of our races is something that is easy to take for granted. One needs to look no further than the singlespeed category. At RenoCross this year, which is a very important early-season event, 20 male riders started the race (including the defending National Champion) and there were only four women. In an average Cyclocross Crusade singlespeed race this year, one would see close to 70-80 male riders and enough women to have a separate category. I go to races outside of Oregon and wonder where everyone is.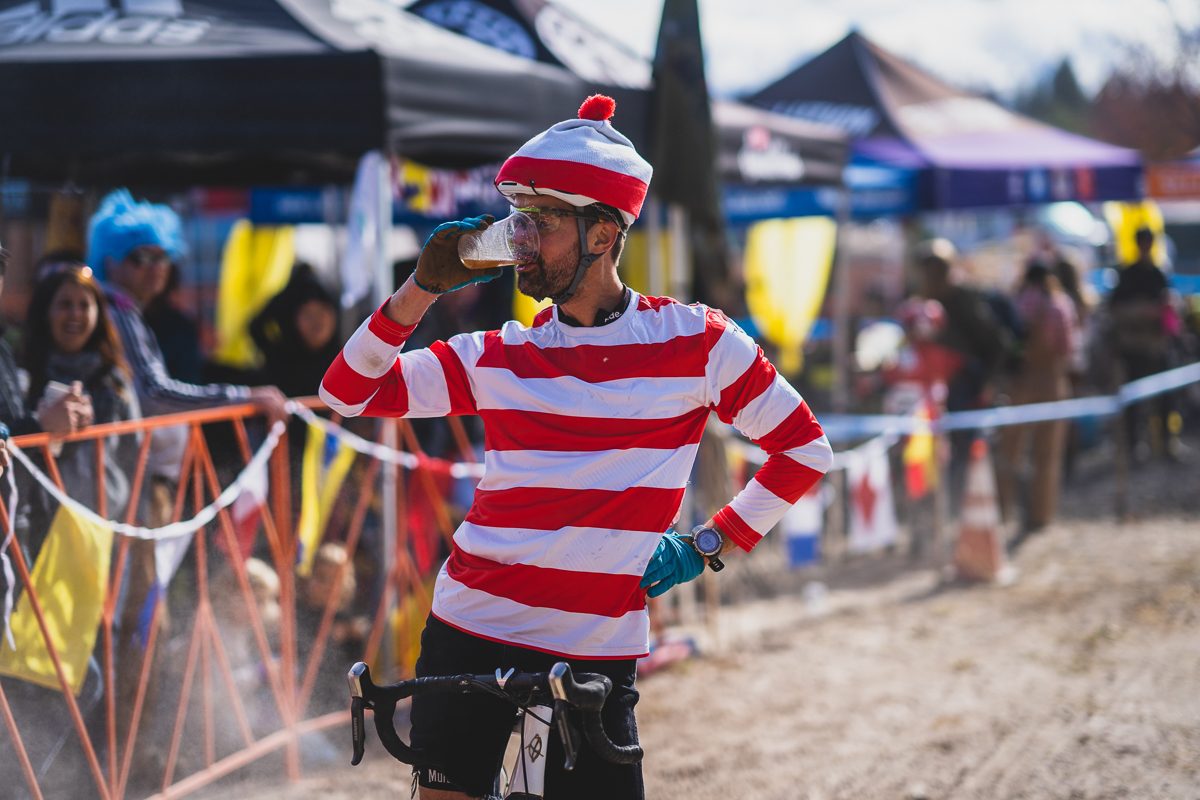 Additionally, in Oregon, the quality of racing is very high. In other words, to be fast in Oregon, is to be fast nationally. When one combines this with the size of the fields, you get races that are very deep and fast. This is great for developing top riders. Our men and women riders go on and do very well in major races and even World Cup events. As I type this, the newly-minted Pan-American Under-23 champion Clara Honsinger, a Portland resident and mechanic at Sellwood Cycles, is representing the United States in Tabor, Czech Republic at a World Cup event.
In terms of what goes on outside the tape, there's a tangible difference in the way we appear to enjoy our racing as well. In Bend, I saw fans lined up at the tape for most of the course and in some places 3-4 deep. If I had to guess, it was as well attended as Nationals last year in Reno. A visit to "Tent City" at a Crusade race is to really get the flavor of the Oregon fan. The cyclocross fan in Oregon knows the sport and the riders well. The heckling is (usually) creative, fun and supportive.
And then it all ends. Suddenly. Perhaps prematurely. As the rest of the world begins its 2nd half of the season, we pull the plug. And that's perhaps a good thing. We pack in a lot of racing. Our scene burns hot and if it kept going, I wonder if it would just fade and lose its value.
When one documents through a camera one is forced to really look at the scene and evaluate. When I created my film "State of Cyclocross," it became apparent to me that at the national level cross is at a bit of a crossroads in terms of its own identity, but I see the state of cyclocross in Oregon as a vibrant, fun, wonderful and very accessible phenomenon.
Thanks for checking out some of my favorite images. I hope to see you at the races in 2019.
— Drew Coleman (catdcxracer@gmail.com) is a cycling and action photographer, writer and filmmaker based in Sellwood. He is the Director of the film, State of Cyclocross which is currently screening at various venues in the United States. Follow him on Instagram and YouTube.
Never miss a story. Sign-up for the daily BP Headlines email.
BikePortland needs your support.