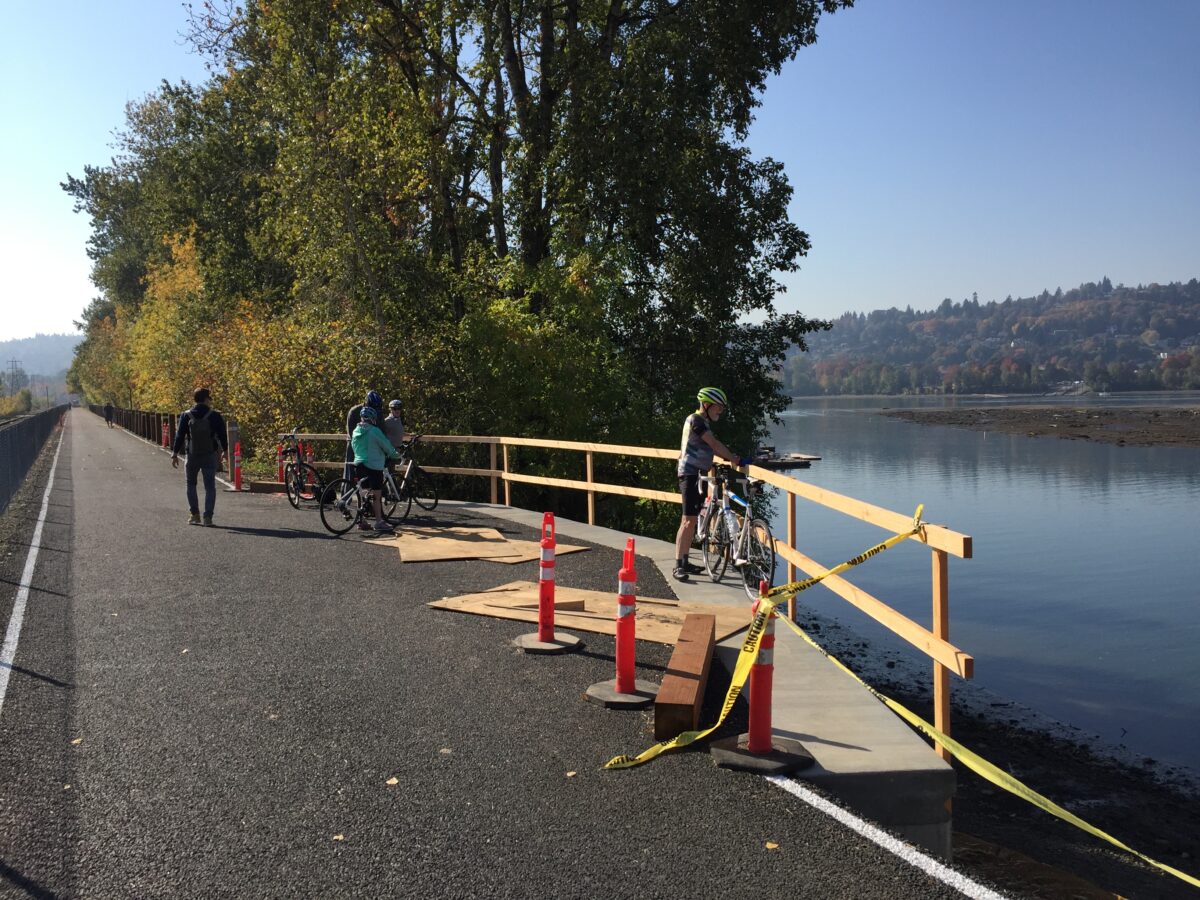 Portland Parks and Recreation Commissioner Nick Fish announced at a press conference this morning that the four-month closure of the Springwater Corridor path will last for just 10 more days. The path — a vital connection for thousands of people who walk and roll between Sellwood and downtown Portland — has been closed since July 9th and is now set to open on-time on November 1st.
Portland Parks, the US Army Corps of Engineers, and the Bureau of Environmental Services are wrapping up an $8.8 million project aimed at reconnecting habitat between the Oaks Bottom Wildlife Refuge and the Willamette River.
"Instead of a small culvert, we now have a 'salmon subway' that reconnects the Oaks Bottom Wildlife Refuge and the Willamette River for the first time in over 100 years," Commissioner Fish said at this morning's event. "Juvenile salmon now have a rest stop on their journey to the ocean. I look forward to biking here with my son and enjoying nature in the heart of our urban environment."
There will be more to see once the path is open. The project also brought new overlooks and other places to stop and enjoy the new fish passages and 175 bird species that are known to live in the area.
Before this project got underway there was widespread consternation that the detour route on surface streets would not be adequate. However we haven't heard much concern from anyone in the past few months, so it appears as though people have been able to go with the flow.
— Jonathan Maus: (503) 706-8804, @jonathan_maus on Twitter and jonathan@bikeportland.org
Never miss a story. Sign-up for the daily BP Headlines email.
BikePortland needs your support.
Contact Jonathan at @jonathan_maus on Twitter, via email at maus.jonathan@gmail.com, or phone/text at 503-706-8804. Also, if you read and appreciate this site, please become a supporter.