Bicycling friends: Did you know that @Giro, Bell, @CamelBak, Copilot and a few other bike gear brands that you may enjoy are owned by @VistaOutdoorInc, America's largest manufacturer of ammunition? https://t.co/BGXEjEvgvo

— Aaron Naparstek (@Naparstek) February 21, 2018
Last night Aaron Naparstek shared via a Twitter thread that Vista Outdoor — parent company of many well-known bicycle product brands like CamelBak, Giro, Bell, CoPilot, and Blackburn — also owns brands that sell assault weapons and ammunition. Moreover, the company is a proud supporter of the National Rifle Association (NRA).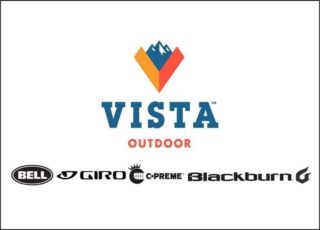 Given the current tenor and seriousness around the gun control issue, the news has spread quickly in cycling circles with some people calling for a boycott.
And the facts check out.
Vista Outdoor owns 50 different brands. Their core business is their "shooting sports" division. Rifles, rifle accessories, and ammunition make up over 75 percent of their revenue, which is expected to reach $2.4 billion in 2018. One stock analyst said Vista is the largest seller of ammunition in America with 40 percent of the total market.
The company rode what Mother Jones referred to as "the Barack boom" in firearm sales, capitalizing on people who feared Obama and Democrats would severely restrict gun rights. And Vista's sales soared after high-profile mass shootings with profits skyrocketing from $10 to $64 million the year after Sandy Hook.
In early 2015 Vista was hailed as the, "biggest company in the outdoor recreation sector," by the NRA's American Rifleman magazine. But in the past few years they've purchased several non-gun-related brands in a bid to diversify their business.
In July 2015 they bought CamelBak for $412.5 million. Then in February 2016 they purchased Bell, Giro and Blackburn for $400 million. By early 2017 however, the company's revenue began to decline. In the first quarter of that year overall sales went down 5 percent and their stock sank nearly 30 percent. Shooting division sales plunged nearly 20 percent and the company laid off 57 employees. Why? Their CEO blamed the election of Donald Trump and the lack of fear from Democratic rule.
By November of last year Vista saw a 13 percent decrease in revenue and announced plans to sell the Bollé brand, because their CEO said it was, "not core to our business." Now Vista's stock is in freefall with shares falling 62 percent in 2017.
With their shooting sports business hurting badly, Naparstek thinks boycotting their bike-related brands "could really hurt them." Several of our friends on Twitter have said they will, reluctantly, stop buying Vista-owned brands completely.
"I own products from several of these brands and I'll continue to use them," said Portlander Andy Kutansky, "but I'll take a hard look when it's time to replace – and I urge everyone to do the same."
UPDATE: Please see our follow-up post to this story where we asked local bike shops what they think about Vista Outdoor and calls for a boycott.
— Jonathan Maus: (503) 706-8804, @jonathan_maus on Twitter and jonathan@bikeportland.org
Never miss a story. Sign-up for the daily BP Headlines email.
BikePortland needs your support.