Many of these photos may not be safe for work.
Before we turn the page on the 2016 World Naked Bike Ride, we wanted to share some fun photos from Michelle Wilkinson, a local freelancer I met during the World Naked Bike Ride setup who offered to share some of her favorite costumes and body paint here on the site.
Also, for those who've wondered what it might feel like to be part of the ride, we've also shared a video shot Saturday by longtime participant Tom Hardy. Check it out below.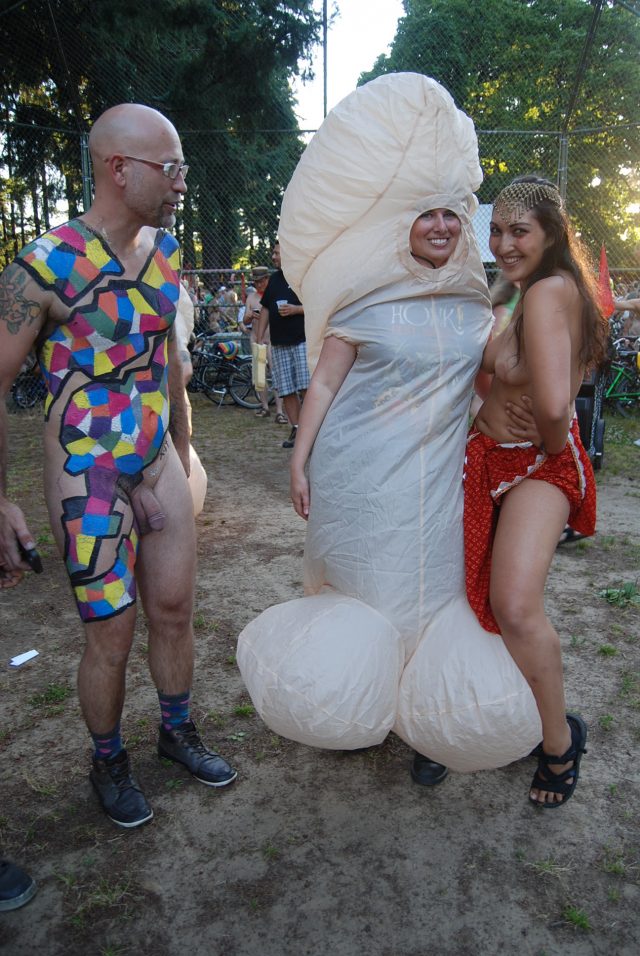 — Photos by Michelle Wilkinson. You can reach her for freelance photography work at 407-963-5034.
Bonus: Here's a video from the ride shot by Tom Hardy, a BikePortland reader who's been rolling with WNBR for 9 years. It shows the first few minutes of Saturday's ride as it got rolling out of Mount Scott Park, just after 9 p.m.
That should complete our coverage of the biggest ride of the annual Pedalpalooza bike festival. Thanks for checking it out — now back to your regularly scheduled (but slightly more serious) local bike news.
— Michael Andersen, (503) 333-7824 – michael@bikeportland.org
Our work is supported by subscribers. Please become one today.