Three years after two of Portland's most well-known bicycle builders joined forces the duo is starting to hit their stride.
Breadwinner Cycles, the company founded by Portlanders Tony Pereira and Ira Ryan in 2013 are coming off a huge month. In April their speedy "Lolo" road bike was named an "Editor's Choice" by Bicycling Magazine and they launched a new mountain bike model.
The editors at Bicycling test all the best bikes in the world but they gave only 20 of them Editor's Choice honors. They considered 100 bikes in all and whittled that down to 75 before deciding on 41 bikes (21 mountain bikes and 20 road bikes) that "rose above 'great'."


Breadwinner's Lolo was recognized by the magazing alongside bikes from major industry brands like Trek, Focus, and Specialized. Here's what they said about it:
Think of the Lolo as a tuning fork: It resonates with the frequency of the road to keep your ride perfectly on pitch. No sour notes, no buzzy overtones—every tester who pedaled the Lolo felt its sweet song. Ira Ryan and Tony Pereira give this bike a balanced character: It's stiff enough to challenge a sprint, yet smooth enough for a long, leisurely ride. Handling is just as well-rounded, with steering that will reach inside lines without too much coercion and tick off the miles with the kind of stability that lets your mind focus on solving the world's problems. The Lolo isn't just great for a steel bike; it's a great bike that happens to be made of steel.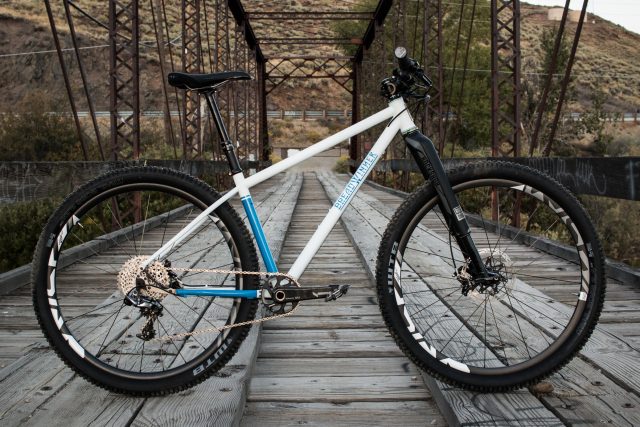 Also last month Breadwinner launched a new off-road bike: the Goodwater. The versatile rig is Breadwinner's ninth model and Tony and Ira say it's their "most capable and well-designed single track mountain bike to date." The Goodwater is meant to sit between Breadwinner's cross-country oriented JB Racer and their Bad Otis, which is built for more aggressive riding. One nifty feature of the Goodwater is that it can run 27-plus or 29-inch wheels. The former allows you to run tires up to 2.8 inches wide (that's big even by mountain bike standards) and roll over bigger rocks and bumps and the latter allows you to have a faster ride for better rolling over smoother terrain.
The Goodwater will set you back $1,895 frame-only and complete bikes start at $4,350. For full specs and more info check out BreadwinnerCycles.com.
— Jonathan Maus, (503) 706-8804 – jonathan@bikeportland.org
Our work is supported by subscribers. Please become one today.