With a new event ride and an outdoor events park that will host mountain bike races this summer, Columbia County is quickly starting to fulfill its vast potential as a bicycle recreation destination.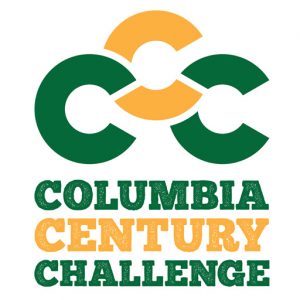 The mostly-rural county stretches from Sauvie Island to the foothills of the Pacific Coast range and up to the Columbia River and Clatskanie. The foundation of its bicycling bona fides is the smooth pedaling offered along Banks-Vernonia State Trail and the off-road adventures at Stub Stewart State Park. But as the Portland region's 2.3 million residents discover the area and locals roll out the welcome for them in hopes of grabbing their slice of the states $400 million bicycle tourism pie, it's reputation is growing.
Two developments in particular could signal 2016 as a major year for biking in Columbia County.
The first-ever Columbia Century Challenge will happen on June 18th. With 72 and 110-mile options, the ride will be challenging and feature everything from paved winding mountain roads to old logging roads and even the unpaved Crown-Zellerbach trail (12 miles of which will be included on the ride). "Add charming rural towns, and you have the perfect backdrop for a fun and epic bike ride that has the potential to become an instant classic!" the ride's organizers say.
The Columbia Century is being put on by Cycle Columbia County and all proceeds from the ride will go toward improving cycling in the region. Entry to the fully-supported ride is $45 pre-reg and $55 on the day of the event. The routes both start and end in St. Helens (off Highway 30).
Another exciting development in Columbia County is the embrace of cycling by the Vernonia Springs Outdoor Events Park. Located right off the Banks-Vernonia Trail (and Highway 47) about 40 miles northwest of downtown Portland, the park has built mountain-bike trails and is hosting its first annual racing series. The Vernonia Springs MTB Short Track races will be held on May 25th and June 1st. Riders will enjoy a brand new trail that owner Jeff Walton has built with "berms, bumps, single and double track and many great views all along the way."
The emergence of Columbia County as a bike destination has been brewing for a long time. Back in 2007 we shared how Vernonia was about to become "Velo"nia as bicycle lovers discovered its many charms. Since then I've explored a lot of the backroads west of Scappoose and surrounding Vernonia while staying at the bike-centric Coastal Mountain Sporthaus.
With its proximity to Portland and diverse natural assets, it's exciting to see Columbia County position itself as a cycling destination. Consider making it part of your summer plans!
— Jonathan Maus, (503) 706-8804 – jonathan@bikeportland.org
Our work is supported by subscribers. Please become one today.