This year's massive kickoff ride was the first sign that something was up.
(Photo: M.Andersen/BikePortland)
Pedalpalooza veterans sometimes tell stories of 2009, the year the festival seemed to hit the big time.
This year's 'Loud and Lit' ride was probably the "largest clothed Shift ride in Portland history."
"Everything seemed to be three to four times bigger than it was the previous year and nobody was really planning for it," Shawn Granton, founder of the Urban Adventure League, recalled Tuesday. "Everything was just 100-people rides when before it was like 20 people."
For the annual Portland bike festival's biggest rides, at least, 2015 has been such a year again — and the biggest ride of all is coming on Saturday.
Three weeks back, the kickoff ride drew 900 or more. The following weekend, Loud and Lit drew something around 2,000. The World Naked Bike Ride, scheduled for this Saturday, always draws many more participants than admit on Facebook that they're planning to be there … and so far it has 6,000 RSVPs.
Saturday is currently forecast to be one of the warmest days in Portland history, with late-evening temperatures in the 80s.
Ted Buehler observed that this year's Loud and Lit party was probably "the largest clothed Shift ride in Portland history."
"I videotaped 15 seconds of riders in the Lloyd parking garage, and had 35 riders go by, for 140 a minute," Buehler wrote in an email. "And the ride took at least 15 minutes to roll by, probably 20. I was well behind he beginning of the ride when I stopped and corked 28th and Sandy, and there was a sea of headlights covering the entire 28th Ave overpass for a really long time, probably more than 10 minutes."
Lillian Karabaic, founder and longtime co-leader of the Bowie-vs-Prince/Prince-vs-Bowie rides, said she thinks the reputation of the biggest Pedalpalooza rides have outgrown the reputation of the festival itself.
"I got a question today for the Bowie vs Prince ride that was like, 'Do you need to have a bike for this?'" she said. "I was like, 'Yes! It's part of a whole festival.' It was like, 'Oh sweet, I've got to get a bike by Friday because this is going to be too good to miss.'"
Karabaic, Buehler and Granton all agreed that a big factor in the change can be summed up in one word: Facebook.
Nathan Jones, whose only previous Pedalpalooza was 2012's and led this year's kickoff ride, said the social media site's impact has been "huge."
The site's stream of reminders and photo options give ride leaders a perfect way to communicate the "persona" of a ride, he said.
"I think it's a great way to just kind of provide a bigger image of what the rides are going to be," said Jones. "And it's easy to just kind of build the momentum. You can just see it ripple like waves in a pond. It's just too easy."
Facebook RSVPs are obviously not the most accurate way to measure ride attendance. But the attendance counts for some of the festival's biggest rides make it clear that, if nothing else, Facebook has become a much more popular tool: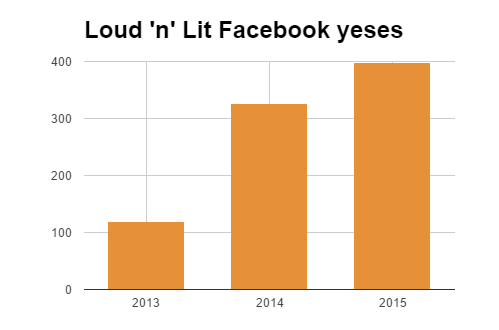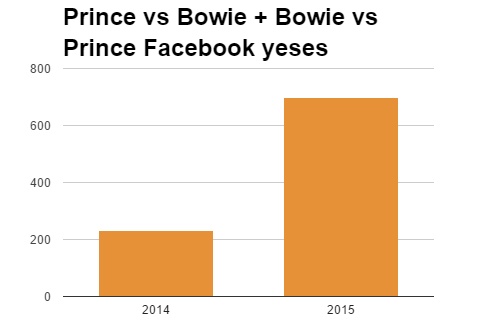 Last year's WNBR Facebook event page has been deleted, presumably because people began using it to prepare for this year's before organizers were ready.
Jones also owns the shop Ride Yr Bike and has been a passionate promoter of recent street safety events associated with BikeLoudPDX. He said Portland's bike fun community, which in the 2000s built the Shift website and listserv into one of the country's most effective bike-promotion tools, has felt "a lot of reluctance to embrace" an outside tool like Facebook, but no longer.
"I think most people are either over the stigma or they're never gonna get over it," he said. "I think it's been good all around. I think it's going to be great for the big day of activism on Wednesday [today!]."
What about smaller, weirder rides in the festival — the ones that another veteran, Steph Routh, once described to the Oregonian as "critically acclaimed"? Everyone we talked to agreed that those brand of rides haven't generally seen either growth or shrinkage this year.
"All the rides I've done this year are basically topping out at 20," said Granton. Often, he said, that's the way he prefers them. The best way to put a hard cap on the number of participants, he said, is to be vague about the ride's start location and require participants to send the leader an RSVP — by email.