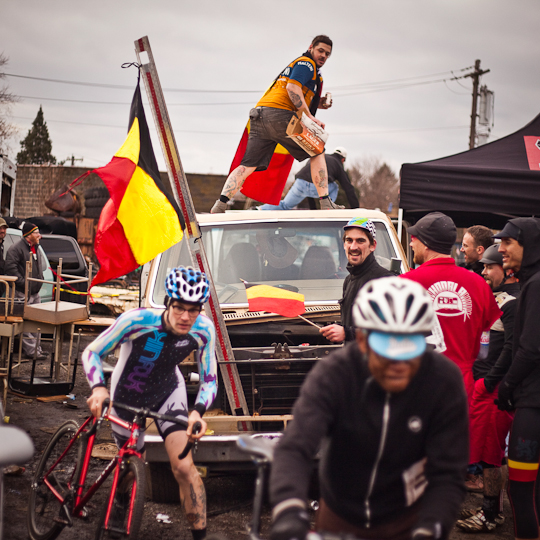 Portland photographer Dylan VanWeelden traveled to Philadelphia for the Singlespeed Cyclocross World Championships and brought back some great images.
(All photos by Dylan VanWeelden)
The (unofficial) seventh annual Single Speed Cyclocross World Championships (SSCXWC) took place in Philadelphia last weekend and Portland resident Dylan VanWeelden was there with his camera to document it.
The SSCXWC got its start in Portland in 2007. It was held here for its first three years before moving to other cities. The event is is known as "world championships" but it's completely unsanctioned and not recognized by any official racing organization (hence the nearly exclusive use of the acronym SSCXWC instead of "world championships" so as not to get in hot water with the UCI).
The 2013 edition of the race looked to be as crazy and raucous as I remembered it back in 2009 when participants pedaled through a Mad Max-themed 'Thunderdome' and a huge pile of bubbles. This year's event took place at several venues, including the infamous Bilenky Junkyard (named after legendary bicycle builder Stephen Bilenky).
VanWeelden attended the event to shoot photographs for Chris King Precision Components where he works in the marketing department. He agreed to share some of his images with us. Check them out below to get a sense of the fun that was had…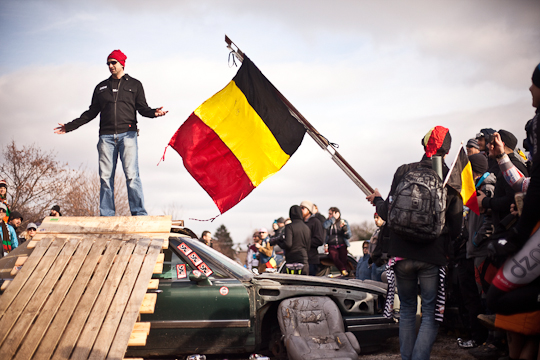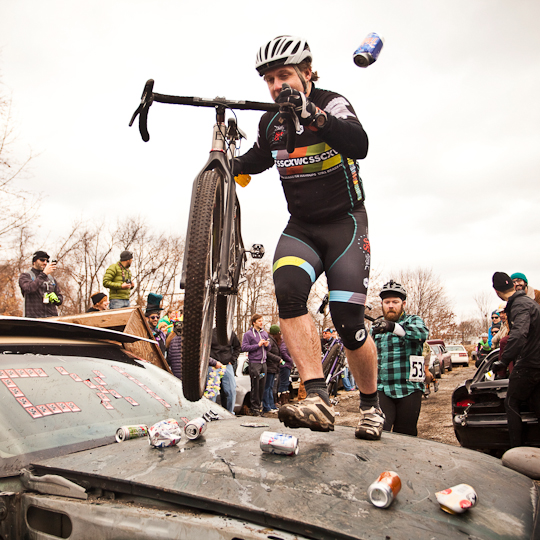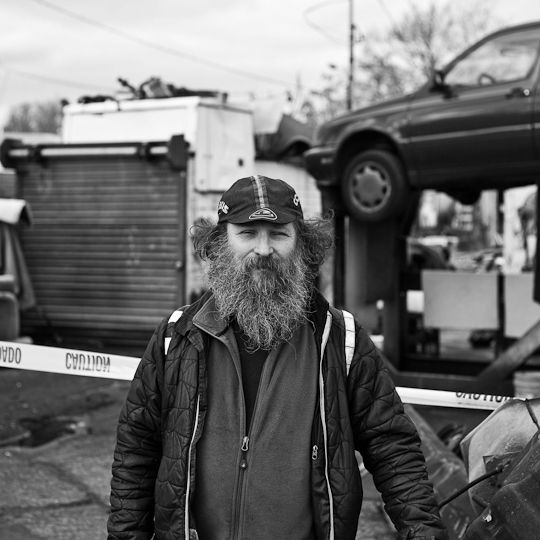 Stephen Bilenky.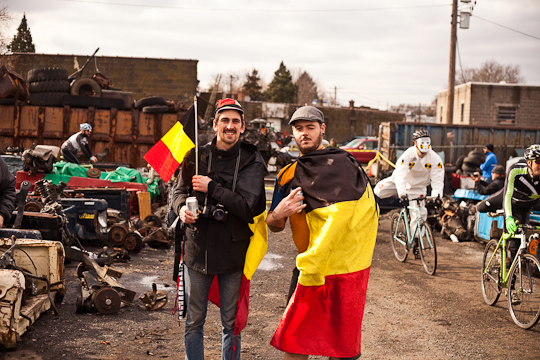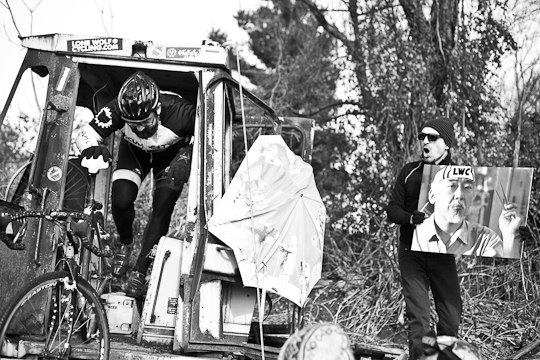 Hey! That's none other than Portland architect and Cross Crusade founder Rick Potestio!
Thanks again to Dylan for bringing home such great images. Watch the Chris King blog for more of his images and thoughts on the event and browse more of his work via Flickr.
— Learn more on the SSCXWC13 website and Facebook page.