Posted by Michael Andersen (Contributor) on November 26th, 2013 at 3:57 pm
Unlimited free on-street car parking is one of the big problems stopping Portland from becoming a better place to live, work, ride a bike, and do business — and a Portland planning expert is floating an interesting solution.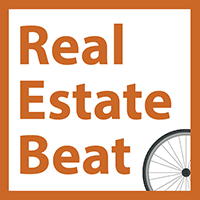 Instead of the current system (taxing the public so the city can provide free on-street auto parking to everyone who wants it) or the simplest alternative to it (charging people whatever they're willing to pay for auto parking, like we do downtown), city Planning and Sustainability Commissioner Chris Smith suggests a compromise: when a neighborhood starts running short of on-street parking, give everybody who lives in it a free, transferable pass to park a car in the area.
And here's the interesting idea: if you didn't need it, you could sell it to someone who does.
Unfortunately, this wouldn't actually remove on-street residential parking. But by guaranteeing that everyone has at least one place to park, it'd make it easier for the city to make commercial districts more efficient by adding parking meters. And it might reduce homeowners' resistance to the many apartments that are finally increasing the housing supply in bike-friendlier parts of Portland.
Smith is suggesting this only for neighborhoods where on-street parking isn't yet saturated. And he notes that in the case of rental properties, policymakers would need to decide whether to award permits to landlords or directly to tenants.
Before we get into the details, what's so bad about free, unlimited on-street auto parking? Let's count the ways.
City leaders say Portland is short on industrial land,
then devote much of Swan Island to free auto storage.
1) It burdens businesses that have on-site parking. By driving down the market price of auto parking, tax-funded on-street parking forces businesses with on-site lots to give their space away for free. It's a huge real estate expense that drives up the cost of doing business in the region (and is therefore passed on, in part, to customers and employees, including those who don't use cars as much).
2) It burdens businesses that lack on-site parking. Free parking lots at competing businesses mean that businesses without on-site parking live in fear of parking meters, which would otherwise be a useful way to keep people from hogging curb space for hours at a time.
3) It eats up precious public street space. If every major corridor in Portland had an eight-foot buffered or protected bike lane on both sides of the street, we'd have the most direct and comfortable bike network in the Western Hemisphere and bicycle usage would soar, removing the need for lots of auto trips and saving lots of money for the local economy. Instead, we give most of this space for free to the city's wealthiest transportation interest group: people who drive their cars everywhere.
4) It increases travel distances. If every block in a city were 16 feet closer to the next, it would take fewer steps and stops to reach every destination. (Sadly, it's too late for this in Portland proper.)
Smith, however, doesn't see charging for parking as politically viable. After all, heavy auto users may be the wealthiest transportation interest group but they're also the largest. Instead, echoing national parking expert Donald Shoup, Smith writes on Portland Transport that the compromise might be to turn auto parking permits into an "entitlement" that could be resold by those who don't use it:
"The City would never issue more permits than the capacity of the on-street environment."
— planning commissioner Chris Smith
I think the way to get around the political objections is to entitle ALL incumbent stakeholders. To do that effectively, you have to do it BEFORE saturation. So perhaps we monitor our corridors/centers and when they hit 75-80% peak utilization we go ahead and give permits to all residential and business stakeholders (not visitors). We'd have to discuss whether the entitlement goes to the property owner or the occupant (renter). The City could hold all the 'excess' permit capacity and either release it on the market or distribute it for equity purposes.

The City would never issue more permits than the capacity of the on-street environment, including some reserve. Although theoretically the city might issue permits for more than 100% of available spaces based on complimentary uses (e.g., overnight entitlements for residents versus day-time rights for businesses). Visitors would need to be time-restricted or priced (meters).

Once entitled, folks could maintain their permit by paying an annual cost-of-service fee, or could sell their permit right on the open market.

As new properties get developed, the developers will either need to build off-street parking or face the market pressure that their purchasers/tenants will need to purchase permits on the open market.

Unfortunately we'll need a different scheme for places that have already passed saturation…
What if the city wants to replace auto parking space with a sidewalk, or a bike lane, or a bus lane, or light rail? Would it have to buy the necessary permits back from the open market, having already given them away for free? See the discussion below Smith's proposal for some nuances.
— The Real Estate Beat is a weekly column. You can sign up to get an email of Real Estate Beat posts (and nothing else) here, or read past installments here. We are looking for a sponsorship partner. If interested, please call Jonathan at (503) 706-8804.