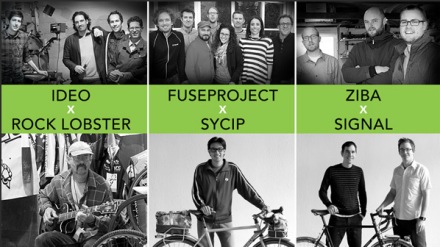 A People's Choice award will be given to one of these entries into the Oregon Manifest challenge.
The judges have chosen their winners of the Oregon Manifest Constructor's Design Challenge; but there are three bikes that weren't evaluated.
The bikes were part of the 'Creative Collaborations' that were new to the event this year. To push bike-making into the design field, Manifest organizers connected veteran, award-winning bike builders with global product design firms to see what they'd come up with.
IDEO and Rock Lobster
Fuse Project and Sycip
Ziba and Signal
The teams put their heads together and came up with some truly ground-breaking bikes. I already gave you an up-close look at one of them, now the Oregon Manifest wants you to pick a winner.
They've just opened up voting for the "People's Choice" award for the three Creative Collaboration entries.
Get over to OregonManifest.com, read more in-depth reviews of each bike and then place your vote. A winner will be selected on October 6th.