Posted by Jonathan Maus (Publisher/Editor) on April 21st, 2010 at 4:37 pm
As a follow-up to our story on Monday about a new bike route being signed through River View Cemetery, we've received a map of the route.
View the map below and consider helping River View raise the $5,000 to add signs and pavement markings to the route (details on how to donate here). (On a related note, the folks at River View Cemetery recently counted bike trips and found that over 700 people ride through the property each day.)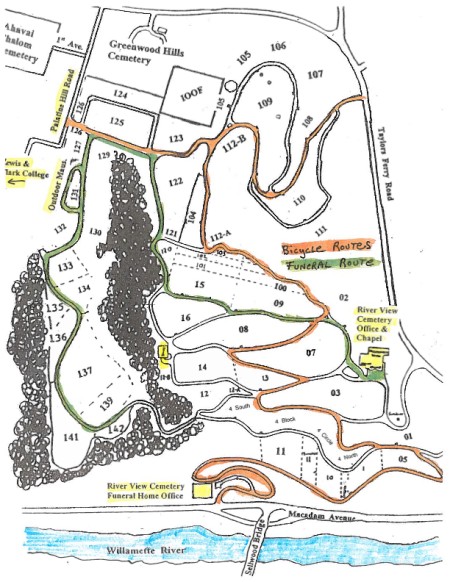 Map of bike route through River View Cemetery in SW Portland.
I've only ridden through the cemetery once or twice. It'd be great to hear what some regulars think about this route.
Read more about this issue in the archives.