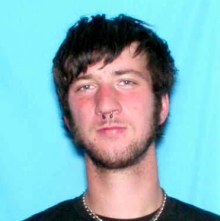 Tyler Brady
A body pulled from the Willamette River near the Oregon Museum of Science and Industry today has been identified as 22-year old Tyler Brady. Brady, who was last seen riding his bicycle in Southeast Portland, was reported missing on February 27th.
On Monday, the Police released the last known images of Brady and he was seen on his bike near a local Safeway supermarket.
Portland Police say an autopsy will be conducted tomorrow to determine the cause and manner of death. They searched for his bicycle near the submarine dock at OMSI today but did not locate it.
Read this recent story in the Portland Mercury for more about Tyler.