by Michael Andersen (News Editor) on May 9th, 2016 at 8:56 am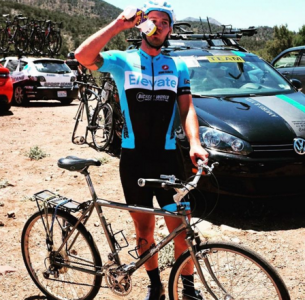 This week's Monday Roundup is sponsored by 21st Avenue Bicycles, your summer bike adventure suppliers.
Here are the bike-related links from around the world that caught our eyes this week:
Bike swap: A racer on New Mexico's grueling Tour of the Gila broke his bike in a Stage 1 crash — but swapped with a spectator and "rode a bitchin' early-80's Specialized to the finish," complete with rear rack.
Detroit Bikes: Motivate, the country's largest bike share operator is shifting assembly to Detroit.
Solar e-bike: It recharges its own batteries.
Waterslide commuting: A Democratic candidate for governor has a plan to solve congestion between Portland and Vancouver: two massive water slides, each descending to the other side of the river from the top of a 30-story parking garage.