Monday, September 15th, 2014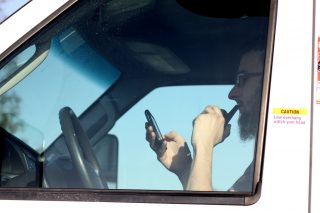 A new way to fight the urge.
(Photo:
Lord Jim
)
And we're back! BikePortland's vast news empire (both of us, that is) is back in town and ready to kick things off with the bike-related links from around the world that caught our eyes this week:
Blocking texting: A little black box plugged into your steering column can jam your phone while you're driving so you're not tempted to use it.