by Jonathan Maus (Publisher/Editor) on October 24th, 2016 at 9:13 am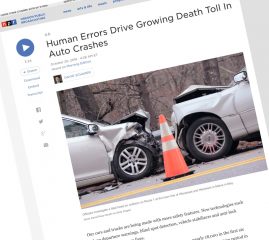 This week's Monday Roundup is sponsored by the River City Bicycles Cyclocross Crusade, coming to Bend this weekend for spooky cyclocross shenanigans.
Just noodling along: The most emailed link we got from readers this week was about a guy in Toronto who uses a pool noodle to keep drivers off his back.
Latest bike share bike tech: Bike share bike maker BCycle's newest rigs look pretty solid and offer tight integration with transit, turn-by-turn directions, and a big touchscreen in the cockpit.
Entitlement and fear: A surprisingly comprehensive and concise look at traffic culture problems and how to fix them, including, "Emphasizing intervehicle etiquette in driver's education programs," and the "emotional side of driving."
(more…)