Monday, August 11th, 2014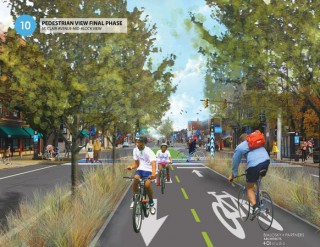 This week's news roundup is sponsored by the Barlow Road Ride, the scenic 100-mile tour along the Oregon Trail Aug. 23-24.
Here are the great bike links from around the world that caught our eyes this week:
Cleveland bikeways: Cleveland has some beautiful plans for its former on-street streetcar routes.
Left Bank renaissance: One year after Paris closed an expressway along the Seine to cars, it's a space for soccer lessons, backgammon games and an impromptu Michael Jackson dance party.