Thursday, August 7th, 2014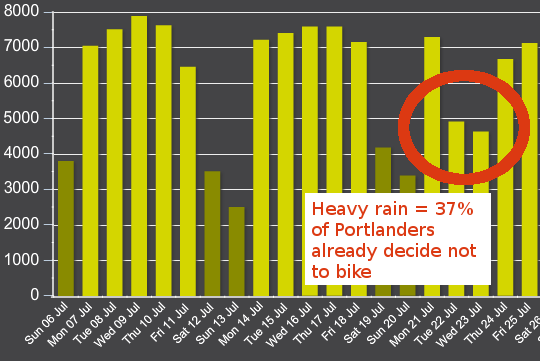 The other day I did a fun post with some back-of-the-envelope math to estimate what it might look like if every Portland bike commuter switched to a car for one day. Here's a tidbit I didn't have room to include: massive temporary shifts from bike to other modes already happen regularly.
They happen every time it rains. Rain eliminates about one in three bike trips citywide, to be precise.