Posted on October 6th, 2015 at 10:00 am.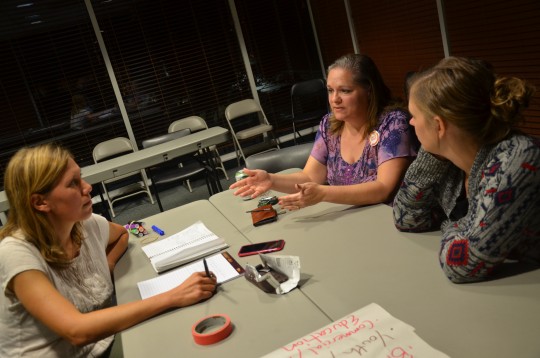 A group of people who've lost family members on Portland-area streets has seen the success of their peers in New York City and is preparing to launch a similar organization here.
"I really am interested in behavior change, cultural change."
— Kristi Finney
If you know anyone who has lost loved ones to traffic — whether the victim was walking, biking or driving — Oregon and SW Washington Families for Safe Streets is building its network in advance of a planned Nov. 15 launch.
Families for Safe Streets has been a key force behind New York's rapid adoption of a Vision Zero policy that prioritizes traffic safety over traffic speed. This spring, NYC transportation advocate Paul Steely White told us he'd "never seen a campaign have so much influence over elected officials in such a sort time."
[more…]