Posted by Michael Andersen (News Editor) on January 29th, 2014 at 9:34 am
Julie Campoli's mission is to convince the world that Portland is, more or less, right.
In her books, Campoli makes the case that density is desirable, mixed-use neighborhoods are the best ones, and designing streets for walking and biking is good for everyone — even if it reduces auto travel speed and volume, because it'll foster proximity which is key to healthy behaviors. Free auto parking, on the other hand, hurts the economy by making proximity expensive.
For Portlanders (not to mention BikePortlanders) things were reaching dangerously high levels of self-reinforcement. So in advance of her free talk tomorrow in inner Northwest Portland, The Real Estate Beat decided to ask Campoli about six reasons her arguments might be wrong.
Here's what she said.
Your new book Made for Walking opens with the story of the Hurst family who live north of Vancouver, Wash, and drive 627 miles a week among them to get to work and school. Do you know why they choose to live in Venersborg despite the drive? Does their choice have any lessons for us?
According to Darcy, they live in Venersborg because they love the quiet rural setting. Many people just feel happier living in the country, and like the Hursts, are willing to make sacrifices to be there. But there are also a large number who would like more attractive urban options, including the Houston family I wrote about, who is in the process of relocating to a walkable town in New Hampshire. Perhaps the lesson is that if we build it, they will come, but certainly not everyone.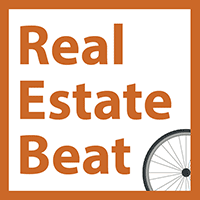 The book talks about the many social costs of mandatory auto parking and showers Portland with praise for not requiring it in buildings near transit stops. Sorry — we just changed that. Apartments were popping up everywhere and the neighbors were furious. What were we supposed to do?
You are not alone. Boston is experiencing the same backlash. Keep plugging along and expect that there will be growing pains in a transition that will take a long time.
Email This Post