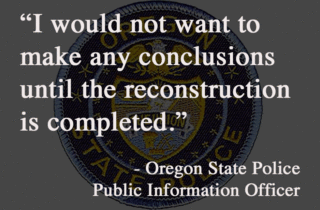 Scottie Graser died after a collision with a truck driver while he was riding on Highway 30 on January 13th.
Most people think it was his fault.
The truth is, we don't yet know exactly what happened. So why do most people blame Graser? Because the Oregon State Police said so.
The official crash statement released by the OSP a mere six hours after the collision read, "Preliminary investigation reveals… Graser… entered the eastbound right lane and a collision occurred."