Oregon Interscholastic Cycling League
Just five weeks from now the first-ever officially-sanctioned Oregon scholastic mountain bike race will take place.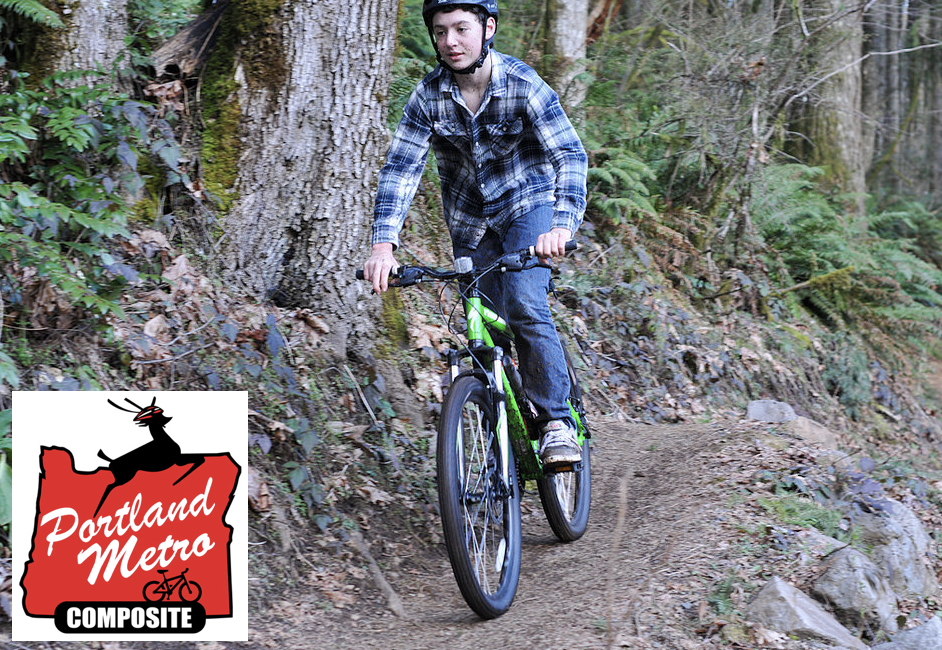 If you know a young person in Portland who's stoked on mountain biking, now, for the first time ever, they can sign up for a team through their school.
The Portland Metro Composite MTB Team is the latest evolution of the fledgling Oregon chapter of the National Interscholastic Cycling Association we first reported on back in December.
In April, over 30 volunteer coaches from throughout Oregon participated in the inaugural Leaders' Summit held in Portland. Now they've fanned out across the state to build their teams in advance of the first races which are set to begin this September.
With a team of certified and insured coaches, NICA Oregon is ready to get rolling. All that's missing are the students! Let me make sure the Portland area fields a strong team and does us proud! Read below the jump to find out about how to get involved…
Ever wished your child could compete on a cycling team based at their school? Now they can.
Today the National Interscholastic Cycling Association (NICA) announced that Oregon is the latest state to join what is already a bustling league with 800 school-based teams, 14,500 student athletes and 6,000 licensed coaches nationwide. NICA is a nonprofit founded in 2009 with a mission to use cycling as a way to foster a healthy lifestyle for young people in 6th through 12th grades. States with existings programs include: Alabama, Arizona, Arkansas, Colorado, Georgia, Idaho, Maryland, Minnesota, Nevada, New Jersey, New York, North Carolina, Northern California, Pennsylvania, Southern California, Tennessee, Texas, Utah, Virginia, West Virginia and Wisconsin.
Heather Wolfgang will be director of the new Interscholastic Oregon Cycling league. Wolfgang recently moved to Portland from the San Francisco Bay Area where she helped grow the Norcal High School Cycling League, which boasts over 1,200 student-athlete members and is one of the largest NICA leagues in the country.
"A lot of people say that they wish they had something like this when they were in high school because of how inclusive and fun it is," Wolfgang said in a NICA statement. "What we'll be able to do is bring teens of all abilities, experiences, and backgrounds into the same space to create a truly unique experience. My favorite part of this organization is that we'll help show teens what they're capable of through riding bikes. I'm honored to be involved with the Oregon League and look forward to building up our youth cycling community across the state!"