by Michael Andersen (Contributor) on October 21st, 2014 at 2:35 pm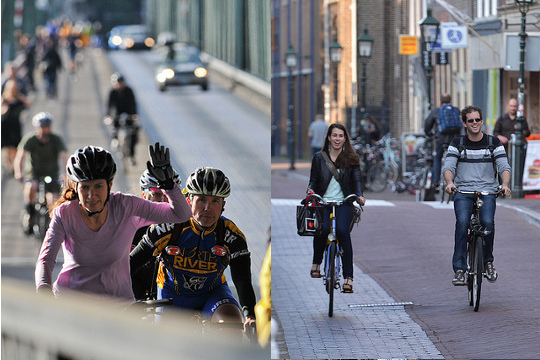 Portlanders and Rotterdammers have more in common than you might think.
(Photos: J.Maus/BikePortland)
Most city-to-city transportation comparisons are very simple: 64 percent of trips by car, 11 percent by bike, and so on.
But those broad numbers are really just blankets that have been thrown over the intricate topography of transportation choices that's actually at work in our daily lives. To really understand how cities work, you also have to look at a second factor: How far are people going?
A motherlode of newly released data has revealed those patterns for Portlanders for the first time.