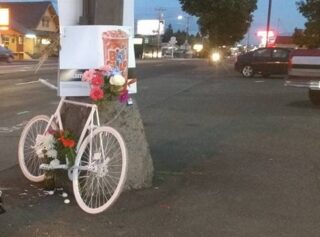 When big things happen, good or bad, many Portlanders turn to the community for support. And since cycling is such a powerful and common way to connect with other people and with the city around us — group rides become an organizing principle.
Whether it's for a bike-related cause or not, Portlanders ride together as a way to process emotions, support each other, and inspire change.
This Saturday there are two rides that perfectly exemplify this phenomenon: the 82nd Avenue of Death Ride, and the Immigration Ride.