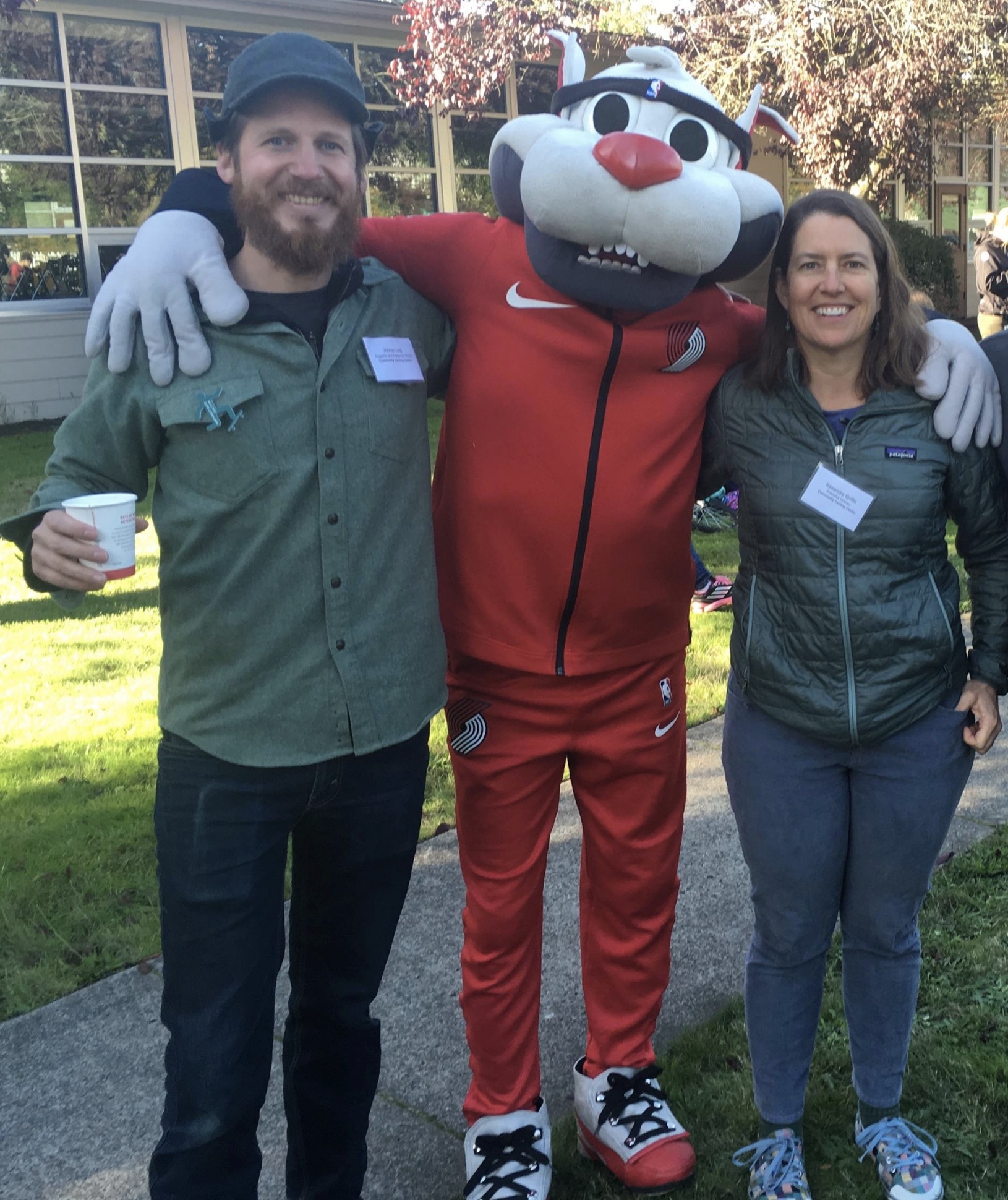 Kasandra Griffin has decided to leave her job as Executive Director of the northeast Portland-based nonprofit Community Cycling Center.
In a statement to be released later today, the CCC says Griffin will leave at the end of February to spend more time with her family (Griffin and her wife are expecting a baby in early March). Taking her place will be longtime staffer Jonnie Ling, who's been with the organization since being hired as a seasonal mechanic in 2008. Ling has worked his way up to Director of Programs and Enterprise, which means he supervises the managers of the CCC's retail shop (Northeast Alberta Street), summer camps, and community programs.
Griffin began her tenure with the CCC in summer of 2017 and had previously worked for Upstream Public Health and served many years as a board member of The Street Trust. At the CCC, Griffin was a strong voice for cycling and active transportation activism. She spoke recently at the 2030 Bike Plan rally and was a member of the Getting There Together Coalition that's pushing for a greener Metro transportation bond measure.