by Jonathan Maus (Publisher/Editor) on February 3rd, 2012 at 11:01 am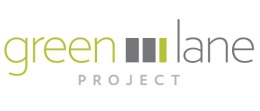 Later today, the application period opens for the "Green Lane Project," a promising new initiative funded by national advocacy org Bikes Belong.
The project's aim is to help build "world-class cycling networks" in a select group of U.S. cities that are "poised to make significant progress over the next two years in installing cycle tracks and related improvements." To spur the development of high-quality bikeways, Bikes Belong will funnel 70% of their annual grant budget (about $140,000) and provide technical assistance and other resources to the selected cities (study trips are scheduled for Denmark, New York City, and the Netherlands). Cities that are chosen will sign a contract with Bikes Belong committing themselves to the partnership.
Only six cities will be chosen to participate, and you can bet the competition will be fierce.[Read more…]