Climate Strike
September 20, 2019 at 10:30 am

-

5:00 pm
In Portland, following the lead of youth from high schools, middle schools and youth organizations, we will be holding a rally outside of City Hall at 10.30am to demand an Oregon Green New Deal, and an end to fossil fuels here in Oregon.
This is followed by a march through downtown Portland, across the Hawthorne Bridge and over the the Eastbank Esplanade.
On the Eastbank Esplanade we will be holding a Climate Strike Festival near OMSI / the Tilikum Crossing Bridge, with opportunities for folks to become empowered in action for climate justice.
Strike Schedule
– Rally 10.30AM – 11:30AM @ City Hall
– March 11.30AM – 12.30PM @ Across Hawthorne Bridge
– Festival 12:30PM – 5:00PM @ Outside OMSI by Tilikum Crossing
What are we fighting for? Youth demands to City of Portland:
– Establish a Climate Test. Every decision made by the city of Portland and its departments must take into account the health of the planet and choose what will most benefit the earth.
– We need a bolder, stronger Climate Emergency. Formally declare a climate emergency with meaningful youth and frontline community involvement.
– Fund YouthPass. Fund free TriMet passes to all high school students in Portland.
– Stop Zenith. Deny any and all permits for this disastrous tar sands oil terminal.
– Unless these demands are met, Stay home Mayor Wheeler! Don't go to Copenhagen for the C40 Mayor Summit in October as a 'climate champion mayor' if these truly bold actions aren't taken.
Festival
12:30PM – 1:00PM Speakers, Music
1:00PM – 4:00PM Workshops, Art Builds, Action Stations, Food, Kids Area
4:00PM – 5:00PM Speakers, Music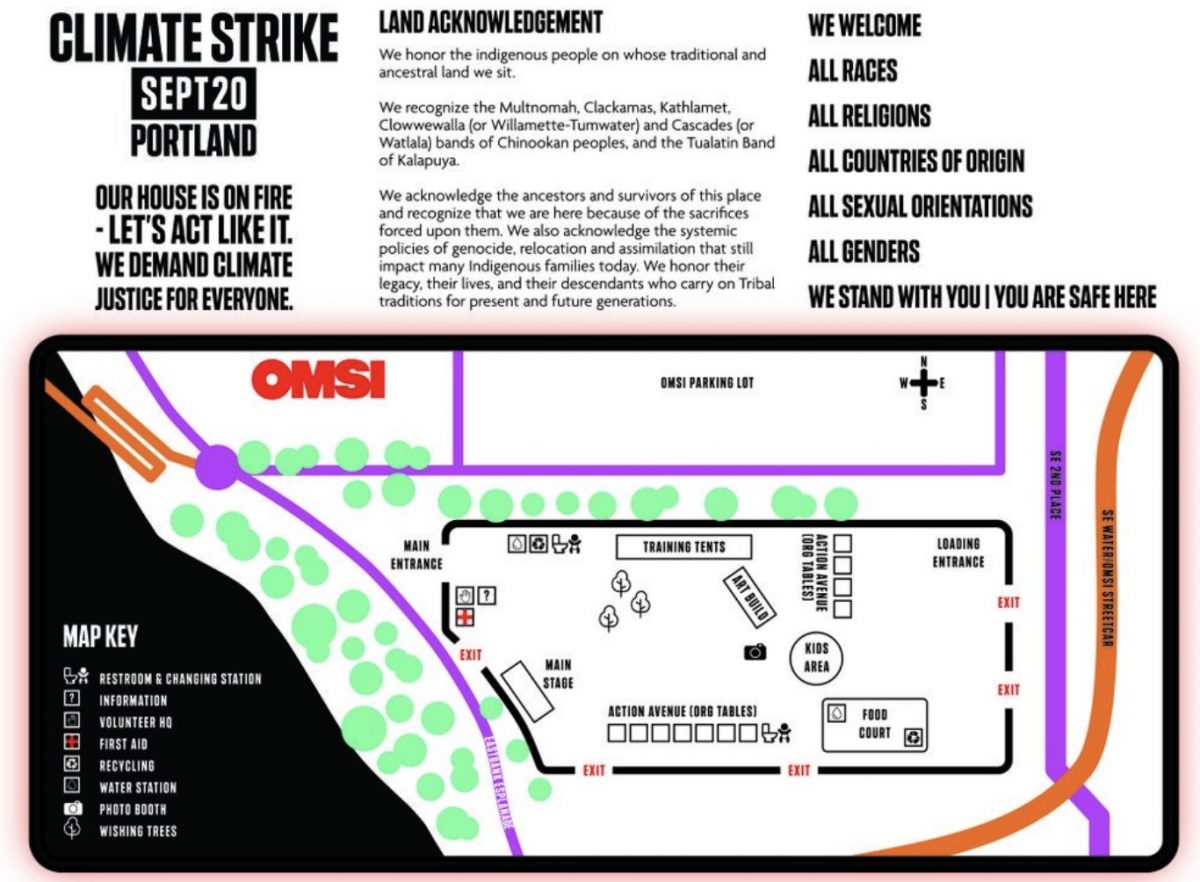 Jonathan Maus is BikePortland's editor, publisher and founder. Contact him at @jonathan_maus on Twitter, via email at maus.jonathan@gmail.com, or phone/text at 503-706-8804. Also, if you read and appreciate this site, Jonathan hopes you'll become a supporter.